Sincroniza y Comparte ficheros de forma segura.
Securely store and share files.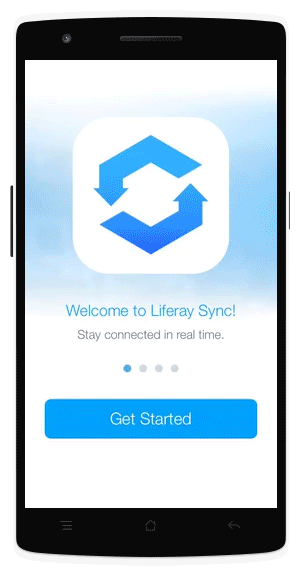 Liferay Sync transforma instantáneamente tu Liferay Portal en una plataforma segura para compartir y sincronicar ficheros.
Consigue Sync Ahora
Permanecer en la misma página
Colaboración - donde sea, cuando sea. Liferay Sinc te permite acceder, compartir y actualizar ficheros desde cualquier dispositivo, asegurando que tus equipos esten siempre al día - incluso aquellos que no utilizen Sync.
Mantener tus ficheros seguros
Puedes estar seguro de que tus ficheros nunca acabarán en las manos equivocadas, gracias a características como el encriptado AES de 256-bit y el potente y flexible control de permisos de Liferay.
Una EFSS propia
Linferay Sync se integra con tu propio Liferay Portal, lo que permite tener siempre el control sobre los datos almacenados y quien accede a ellos, a diferencia de otras soluciones cloud.
Already on Liferay Portal?
Liferay Sync 3 is compatible with Liferay Portal 6.2 and Liferay Digital Experience Platform.
Get Sync Now