Synchroniser et partager des documents, de manière sécurisée.
Securely store and share files.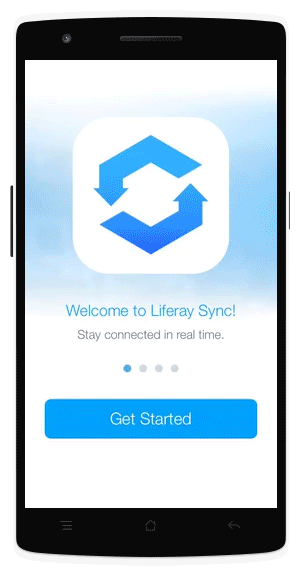 Liferay Sync transforme instantanément votre portail Liferay en une plate-forme sécurisée de syncronisation et de partage des documents.
Obtenez Sync dès maintenant
Restez sur la même page
Collaboration: partout, à tout moment. Liferay Sync vous permet d'accéder, de partager et de mettre à jour des documents à partir de n'importe quel appareil. Les membres de vos équipes, même ceux qui n'utilisent pas Sync, disposent ainsi de la bonne information.
Sauvegarder tout document en toute sécurité
Avec des fonctionnalités telles que le cryptage AES 256-bit et la gestion d'accès puissante et flexible de Liferay, vous avez la garantie que vos fichiers ne finiront pas entre les mauvaises mains.
Un EFSS à vous
Liferay Sync s'intègre avec votre portail Liferay, de sorte que vous gardiez le contrôle sur les droits d'accès et l'endroit où sont stockées les données, contrairement aux solutions dans le Cloud.
Already on Liferay Portal?
Liferay Sync 3 is compatible with Liferay Portal 6.2 and Liferay Digital Experience Platform.
Get Sync Now