Sincronizza e Condividi File in completa Sicurezza.
Securely store and share files.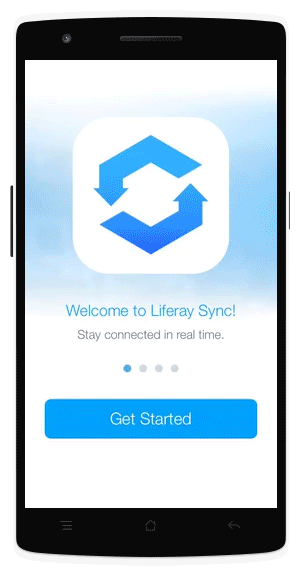 Liferay Sync trasforma instantaneamente il tuo Liferay Portal in una piattaforma sicura di condivisione e sincronizzazione dati.
Ottieni Sync Ora
Rimani sulla stessa pagina
Collaborazione - dove vuoi, quando vuoi. Liferay Sync ti permette di accedere, condividere e aggiornare file da qualunque dispositivo, assicurandoti che i tuoi team saranno sempre aggiornati - anche i membri che non stanno utilizzando Sync.
Tieni al sicuro i tuoi file
Con caratteristiche enterprise come il criptaggio a 256-bit AES e il controllo permessi flessibile e potente, sei sicuro che i tuoi file non finiranno mail nelle mani sbagliate.
Un EFSS tuo
Liferay Sync si integra con il tuo Liferay Portal, così puoi mantenere il controllo su dove i dati sono archiviati e chi vi ha accesso, a differenza di altre soluzioni cloud.
Already on Liferay Portal?
Liferay Sync 3 is compatible with Liferay Portal 6.2 and Liferay Digital Experience Platform.
Get Sync Now