Sincronize e Compartilhe Arquivos, com Segurança.
Securely store and share files.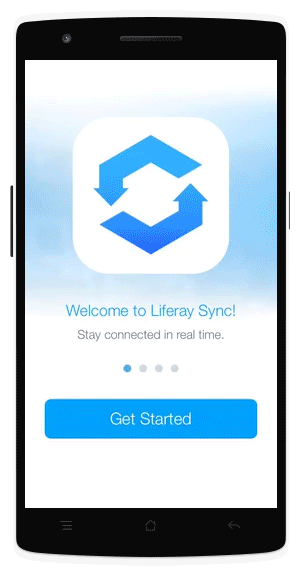 Liferay Sync transforma o seu Liferay Portal em uma segura plataforma para compartilhamento e sincronização de arquivos.
Baixe Agora o Liferay Sync
Todos na Mesma Página
Colaboração - a qualquer hora, em qualquer lugar. Liferay Sync permite o acesso, compartilhamento e atualização de arquivos a partir de qualquer dispositivo, permitindo que sua equipe utilize os dados mais recentes e permaneçam sincronizados - mesmo aqueles membros que ainda não estão utilizando o Sync.
Mantenha seus Arquivos em Segurança
Com funcionalidades avançadas, como o sistema de criptografia AES 256 bits e o controle de permissões do Liferay, seus dados estarão seguros.
Uma EFSS completa
Liferay Sync se integra com o Liferay Portal, de forma que você possa controlar onde seus dados estão armazenados e quem tem acesso a eles, diferentemente de outras soluções na nuvem.
Already on Liferay Portal?
Liferay Sync 3 is compatible with Liferay Portal 6.2 and Liferay Digital Experience Platform.
Get Sync Now