Liferay - a perfect match: Plattform für Website, Integration und Kommunikation sichert Geschwindigkeit und Innovation
elipsLife ist ein neuer Player im Versicherungssektor und im B2B-Bereich tätig. Das innovative Unternehmen hat auf Basis Liferay einen Webauftritt für die Zielgruppe der C-Level Entscheider und Broker realisiert. Die Entscheidung für Liferay wurde aufgrund der Offenheit der Lösung getroffen. elipsLife betrachtet Liferay als strategische Plattform für den Eintritt in neue Märkte, für Innovation, für End-to-end-Prozesse sowie für die Integration von allem, was rund um die Themen Business Intelligence und Big Data relevant ist.
Kaspar Weiss, CIO von elipsLife, ist überzeugt, dass er mit Liferay die richtige Entscheidung getroffen hat, denn die Digitalisierung wird durch die Möglichkeit verschiedene Systeme schnell zu integrieren beschleunigt. Die Flexibilität von Liferay ermöglicht es elipsLife eine hohe Geschwindigkeit bei der Bearbeitung der Märkte aufrecht erhalten zu können. Die schnelle Integration von Back-End-Systemen für aktuelle und zukünftige Anforderungen spielen hier eine wesentliche Rolle. Ausschlaggebende Punkte im Rahmen der Evaluierung waren u.a. die selbständigen Frameworks im Bereich Security, die Innovation, die aus der Liferay-Entwickler-Community kommt und die Releaseunabhängigkeit.
Insgesamt dauerte das Projekt von der Idee bis zur Umsetzung einen Monat.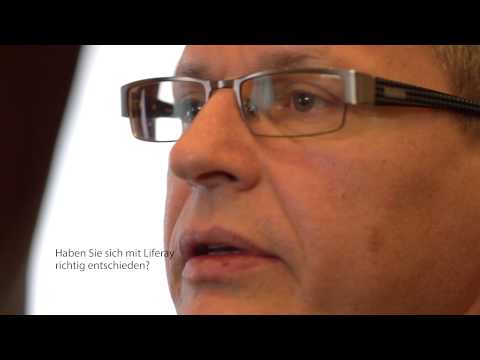 Having Trouble?
Oh no! Sorry about that. If you're running into issues, we suggest you try:
Disabling your pop-up blocker
Clearing your browser's cache
Disabling any plugins on your browser
Using an alternate browser
Updating your browser to the latest version
If you're still having trouble downloading, please reach out to us on our
Contact Us
page. Thank you!