Home Office als Türöffner für New Work
Bausteine, Chancen, Herausforderungen – Welche Veränderungen braucht die Arbeitswelt?
Ihre Learnings im Webinar
Was genau bedeutet New Work?

Wie kann ich New Work erfolgreich in meinem Unternehmen einführen?

Welche Chancen ergeben sich aus New Work?
New Work beschreibt den Übergang vom Angestellten zum Gestalter. Das ist im Mai 2020 aktueller denn je, denn viele von uns befinden sich auf unabsehbare Zeit im Home Office. Wie gehen wir damit um? Welche Veränderungen braucht es in der Arbeitwelt? Und welche Chancen ergeben sich für die Management-Praxis in Firmen?
In diesem Webinar teilen die New-Work-Experten von Lumen vier Bausteine für Einführung von New Work im Unternehmen.
Zentrale Learnings:
New Work – Was bedeutet das eigentlich?
Wie lässt sich New Work im Unternehmen umsetzen?
Welche Chancen ergeben sich aus New Work?
Marlin Watling
Unternehmensentwickler & Stratege, Lumen
Marlin Watling ist Unternehmensentwickler und Stratege. Jahrelang war er in leitender Position als HR Business Partner für Großunternehmen tätig. Er hat bereits seine 100.000 Stundenmarke in Coachings, Supervision, Teamentwicklung und Veränderungsprojekten vollbracht. Er initiiert auch im NPO und in kirchlichen Bereichen Programme und strategische Initiativen.​​​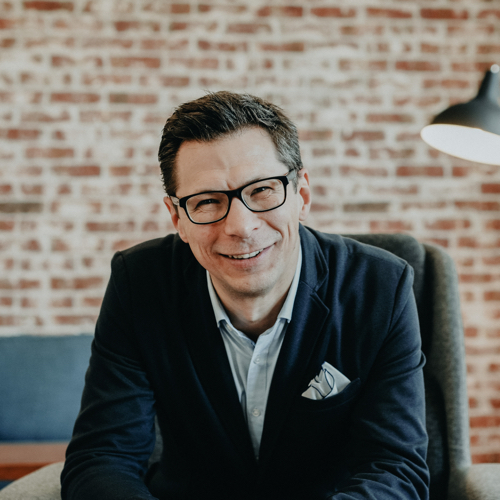 Edmund Dück
General Manager DACH & VP of sales EMEa, liferay
Edmund Dück ist VP of Sales EMEA und General Manager DACH bei Liferay. Er verantwortet die Umsetzung der Business- bzw. Marketingstrategie für DACH, BeNeLux, Frankreich, Middle East und Afrika. Dabei schöpft er aus über 20 Jahren Enterprise- und Non-Profit Erfahrung in den Bereichen Sales, B2B-Marketing und Medienproduktion.​​​​​