6 - 7 October | Free virtual event
Bryan Cheung
Chief Executive Officer, Liferay
Bryan Cheung steers the company's strategic direction and worldwide business development efforts as one of the founders serving with the company since its inception in 2004. Drawing on his technical experience, understanding of customer needs, and a passion for end users, Bryan leads Liferay in meeting its commitment to deliver focused and effective business solutions to its customers and its community.
Jonathan Tam
Vp marketing, Liferay
Jonathan leads Liferay's marketing team and is responsible for streamlining Liferay's marketing strategy and communicating the business value of Liferay Digital Experience Platform and the solutions made possible by Liferay's product portfolio. He joined the Liferay team in August 2019 after previous roles as an industry and marketing analyst at Forrester Research/SiriusDecisions.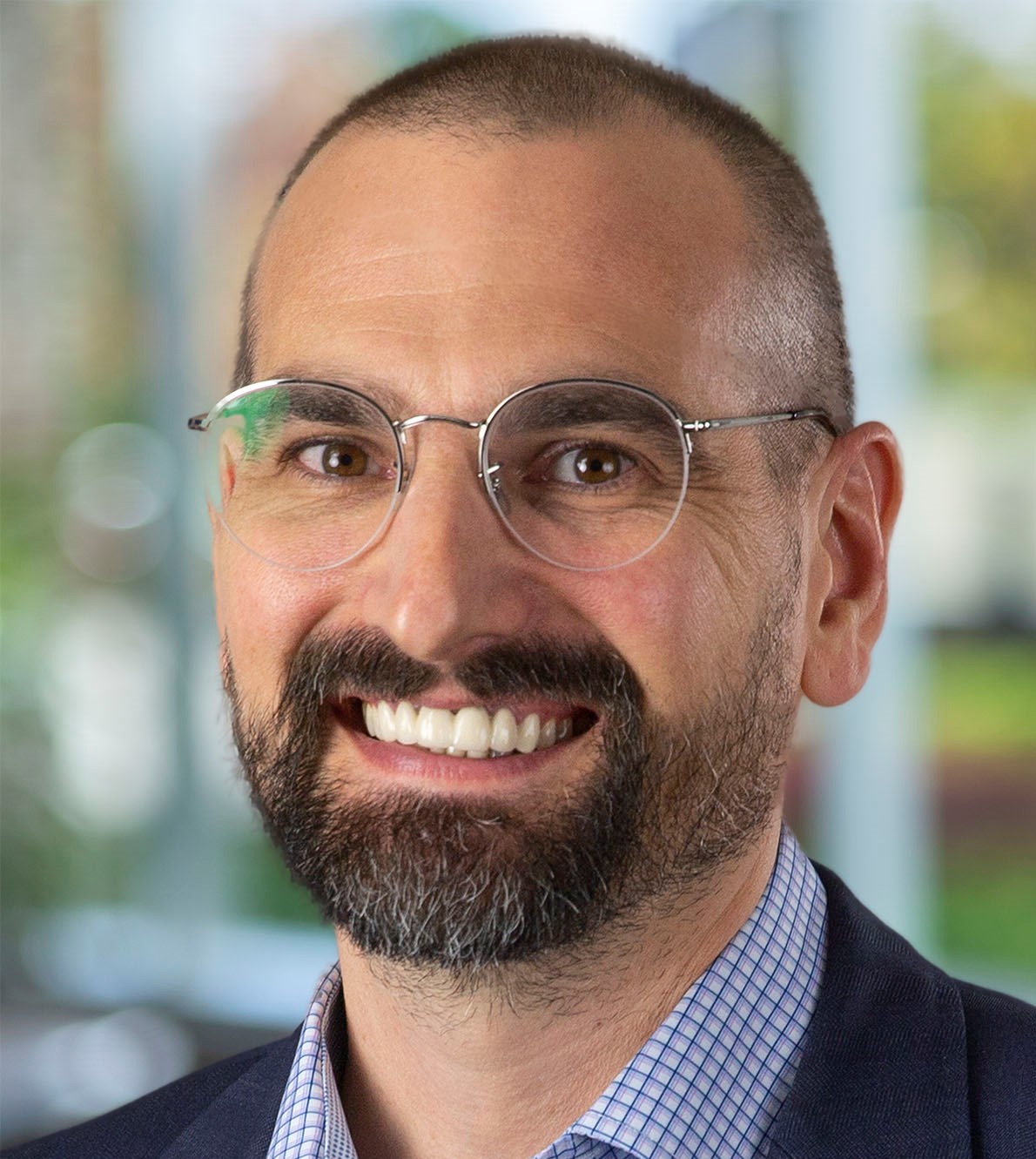 Joe Cicman
SENIOR ANALYST, FORRESTER
Joe helps eBusiness professionals assess, improve, and optimize B2B and B2B2C eCommerce technologies and strategies. As part of the digital transformation team, Joe provides a proven practitioner's lens for organizations to understand how to deploy the economics of digital commerce that unleashes best-in-class outcomes.
Damian Rochman
VP OF GLOBAL PRODUCT MANAGEMENT, LIFERAY
Damian leads the global product teams for Liferay, creating digital experience solutions that help organizations engage, transact and support their users across the world. Damian brings over 20 years of experience leading cross-functional software teams and providing solutions for different industries. Prior to joining Liferay, Damian led product organizations in companies such as CloudFactory, Zift Solutions, Kaltura and BMC Software.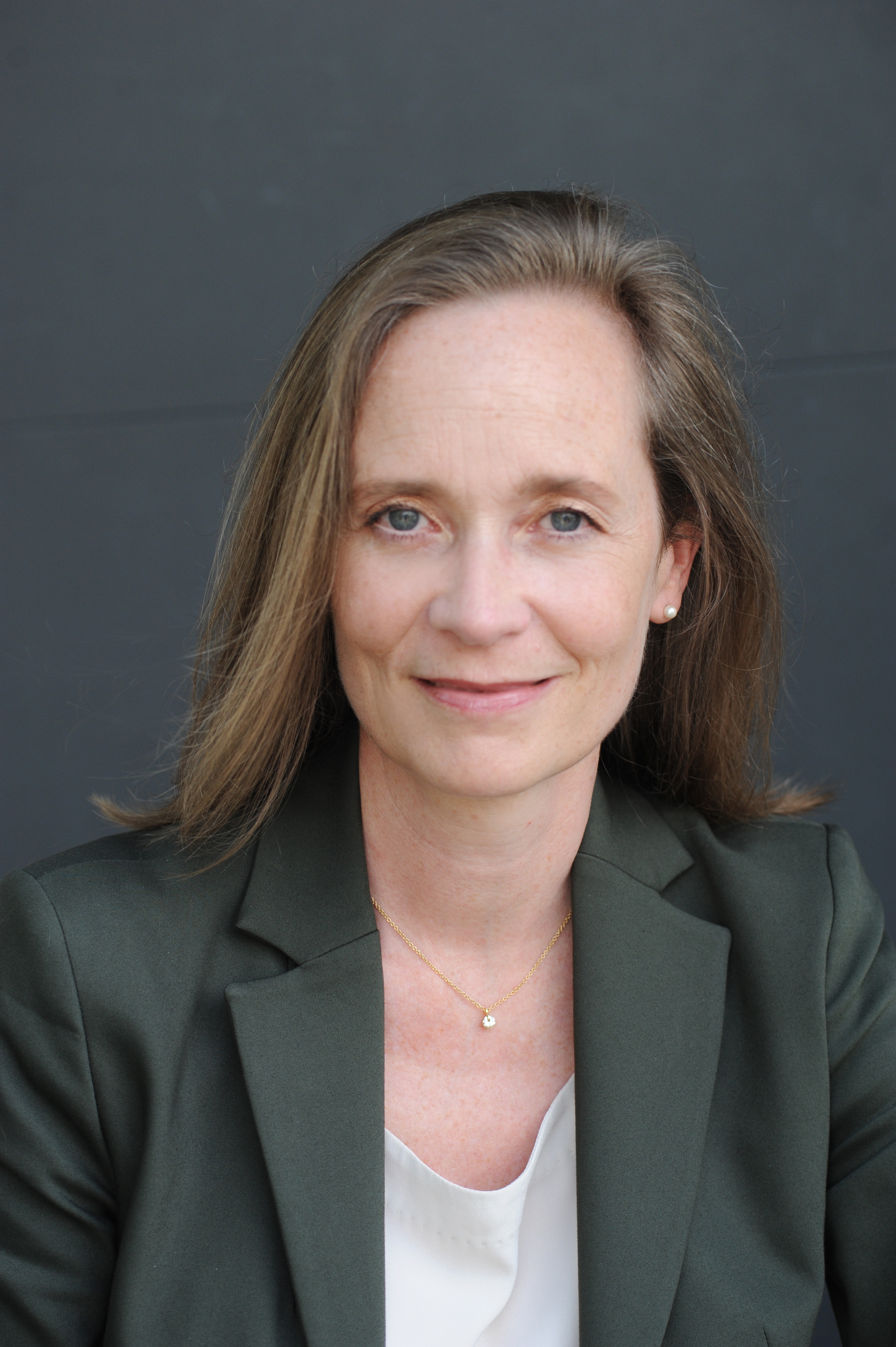 Stefanie Naujoks
Research Director, IDC Manufacturing Insights
Stefanie Naujoks rejoined IDC as research director for Manufacturing Insights Europe in June 2020, based in Munich, Germany. She has 20+ years of industry experience, both from the analyst and the IT vendor side. Her previous research topics have included digital transformation, industrial IoT, Industry 4.0, the digital factory, PLM, MES, and SCM.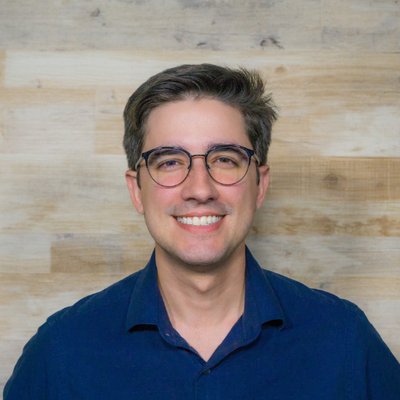 Fernando Areias
CHIEF EXECUTIVE OFFICER LIFERAY CLOUD, LIFERAY
Fernando Areias is the CEO and global leader of product and business strategies for the Liferay Cloud Division. Since 2012, he has worked as General Manager of Liferay's fast-growing operations in Latin America. Fernando is an experienced professional with expertise in the Telecommunications, Public Sector, Digital Transformation, and multiple other industries.
Thomas Zink
RESEARCH DIRECTOR, IDC FINANCIAL SERVICES INSIGHTS
Thomas Zink is Research Director for IDC Financial Insights and leads IDC's European financial services research. Thomas's core research coverage includes digital transformation in banking, retail payments, global transaction banking, and wealth management. His key focus for the next year is on Open Banking and the emergence of an interconnected, collaborative, and accelerated ecosystem.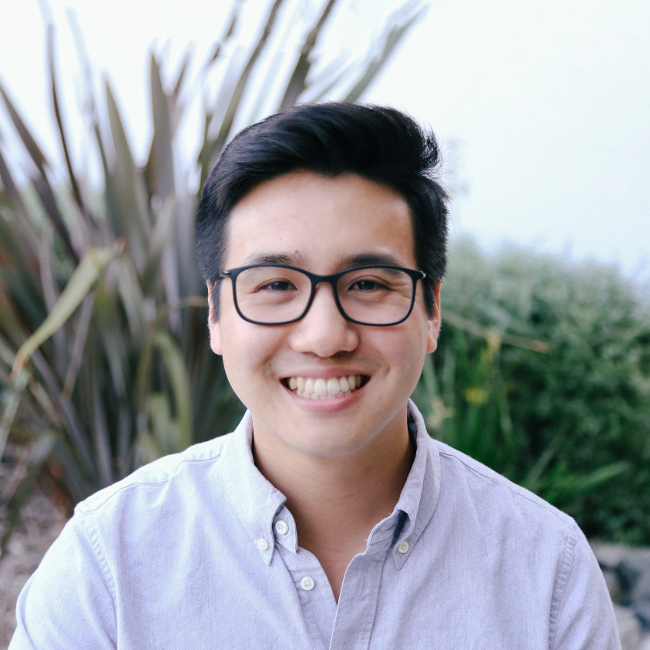 Corbin Murakami
DIRECTOR PRODUCT MANAGEMENT, LIFERAY
Corbin Murakami is a Director of Product Management at Liferay. Corbin has been working on the Liferay platform for over 6 years and is responsible for overseeing the vision and strategy for experience management and digital commerce. He works to understand the needs and challenges of the market to ensure the product roadmap is tailored to help B2B organizations improve customer experiences and automate critical business processes.
Julia Molano
PRODUCT MANAGER, LIFERAY
Before joining Liferay, Julia worked leading content and commerce projects in a big publishing house. She started at Liferay at the beginning of 2020 and since then she has been involved in many of the DXP 7.3 and 7.4 content authoring related features.
Pedro Cabral
HEAD OF BUSINESS DEVELOPMENT LIFERAY CLOUD, LIFERAY
Pedro Cabral is the Head of Business for the Liferay Cloud Division. Since 2012, he was responsible for planning and managing the Marketing operations of Liferay in Latin America, leading regional communications, demand generation and regional content strategy. He has also worked with international affairs and brand awareness in previous organizations.
Segor Teclesmayer
People & Culture Director, izertis
After years of experience in consulting companies and in the entire development cycle of web solutions, Lorenzo in 2020 joins the Liferay team as Presales Engineer and is dedicated to making the Liferay solution known to the Italian market.
Sharon Choi
PORTFOLIO MARKETING MANAGER, LIFERAY
Sharon Choi is the Portfolio Marketing Manager for Insurance at Liferay, a software company delivering a world-class digital experience platform to top Fortune 500 companies. She leads cross-departmental efforts in strategizing, developing, and driving initiatives forward with the goal of creating the best solutions for Liferay clients.
Edmund Dueck
Moderator / VP of Sales EMEA, Liferay
Edmund Dueck is VP of Sales EMEA and General Manager DACH at Liferay. He is responsible for implementing the business and marketing strategy for DACH, BeNeLux, France, Middle East and Africa. He draws on more than 20 years of enterprise and non-profit experience in sales, B2B marketing, media production and digital marketing.
Hannah Fischer
Moderator / Partner Marketing Manager, Liferay
Hannah Fischer is Partner Marketing Manager at Liferay and responsible for implementing multichannel marketing strategies with Liferay's service partners in DACH, BNL, Middle East and Africa. She has a passion for working within international teams and driving smart, creative and effective lead generation campaigns with channel partners.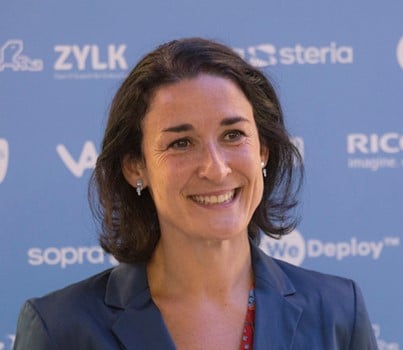 Carolina Moreno
Moderator Business Track / VP of Sales EMEA, Liferay
Carolina Moreno is VP of Sales in EMEA responsible for the direct and channel sales operations in Uki, Nordics, Spain, Italy and CEE, as well as General Manager for the South of Europe offices. She joined Liferay in 2009 and since then has helped expand its business and ease the digital transformation processes of Liferay customers and partners in EMEA by channeling, marketing and selling Liferay products.
Alejandro Tardín
Moderator Product Tech Track / Engineering Manager, Liferay
After more than 5 years of helping evolve DXP as a Software Engineer in areas like Document Library, SEO or Auto Tagging, Alex is now the Engineering Manager for the Spain Office. Whenever his cats are not in front of the screen, he loves mentoring and helping his teammates achieve their goals.
Jonathan Lee
Sr Product Manager, Liferay
Jonathan Lee is a Product Manager and has been with Liferay since 2010. Although he started out as a Software Engineer, Jonathan enjoyed interacting with business users and working on feature requirements for various products in Liferay. Jonathan eventually joined the product management team in 2016 and is now in charge of products such as Liferay Analytics Cloud.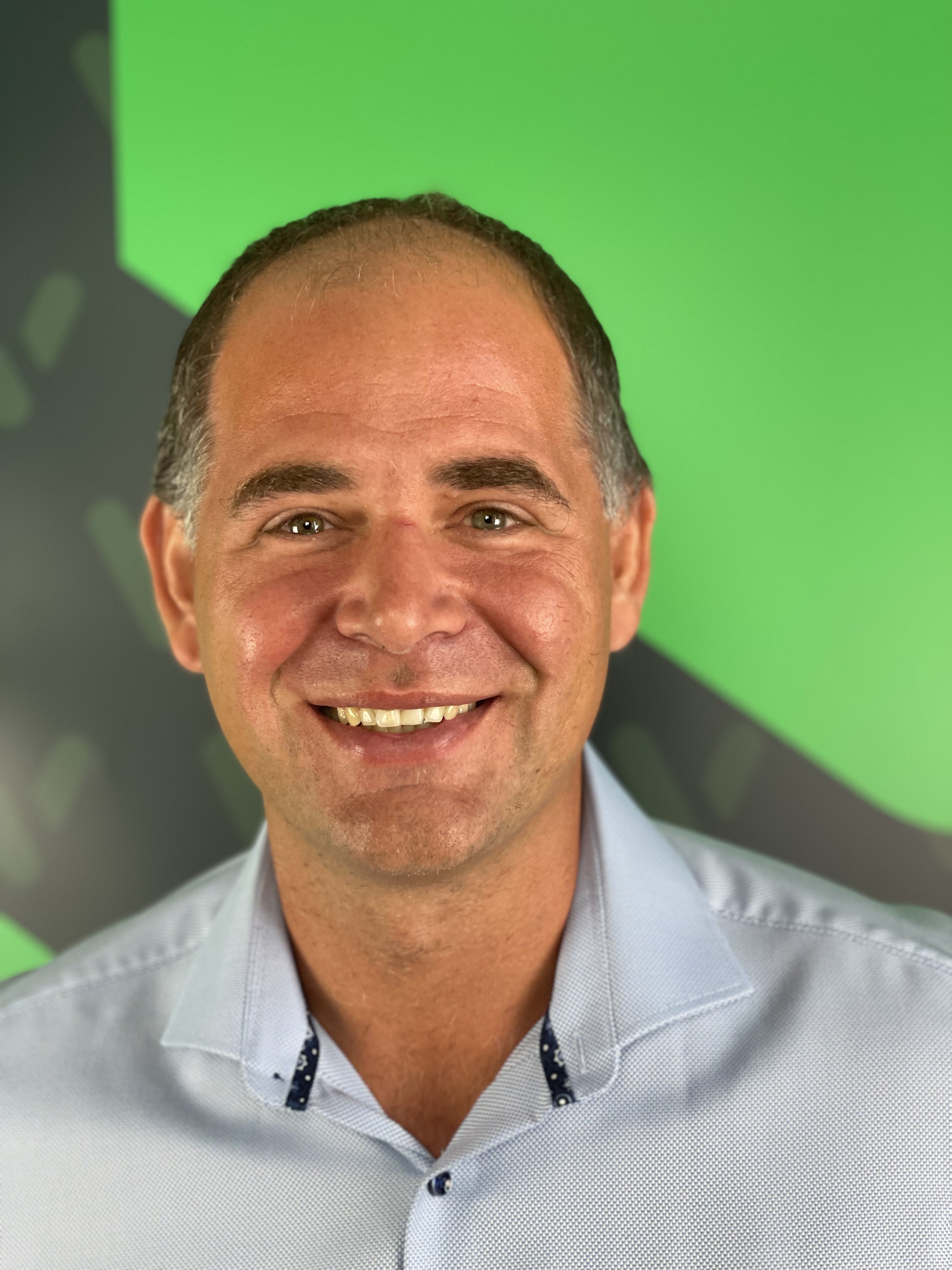 Péter Kalmár
CEO, WEBTOWN
Péter Kalmár is CEO and co-founder of Webtown, the Liferay Multinational Platinum Partner of the EMEA region. Since the birth of Webtown, he has travelled extensively but is based in Budapest. As part of the Webtown team, he is responsible for the business strategy and the management of the company. He has been working with Liferay since 2010. Peter and the Webtown team have over 15 years of experience in digital transformation and hundreds of successful DX projects to their credit.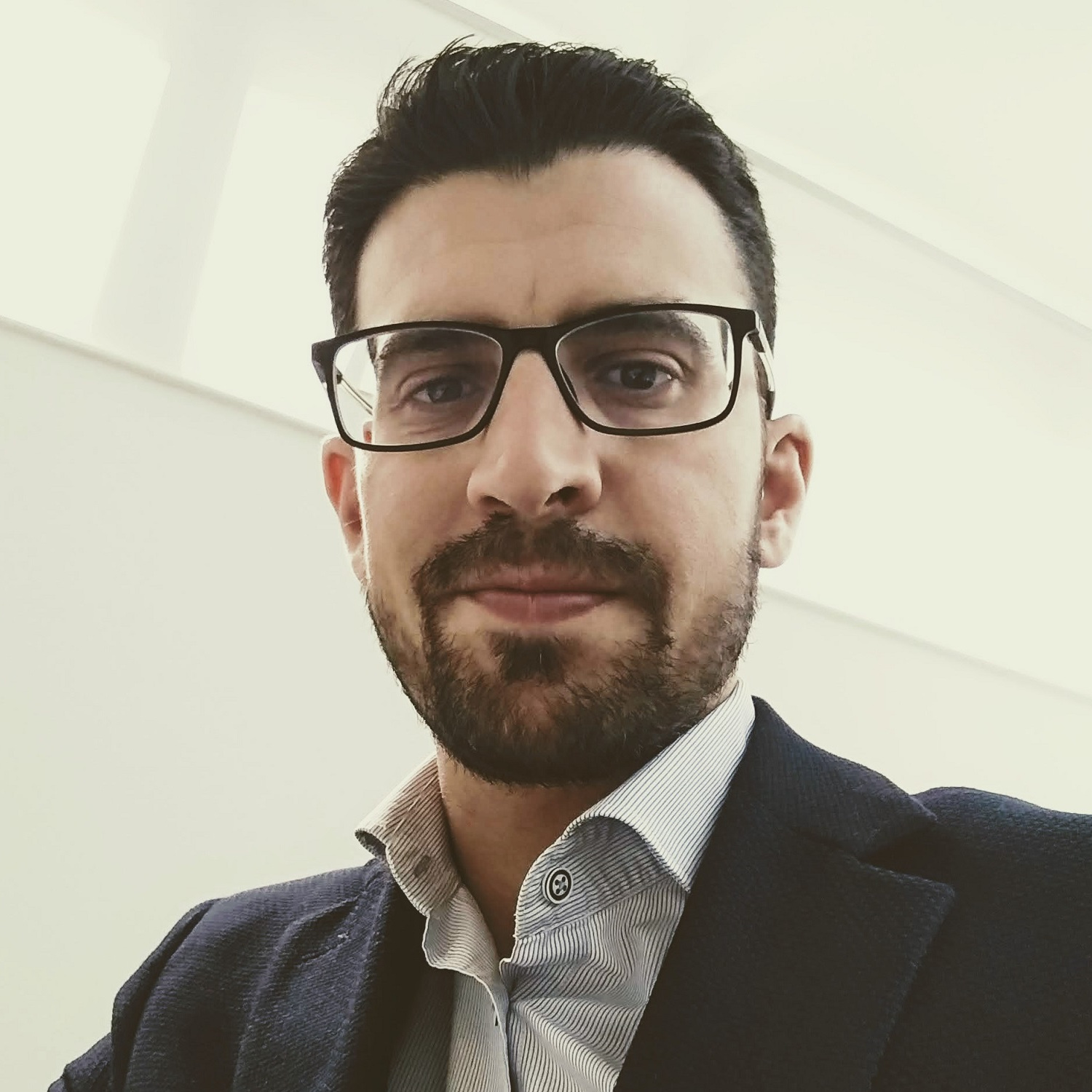 Martín Dominguez
SALES ENGINEER, LIFERAY
Martín joined Liferay's Sales Engineering department in 2020. He is a Technical Engineer in Computer Systems and has a Master's in Information Systems Management and Business Technology. He is passionate about the OpenSource philosophy and security and has been collaborating with media and events that are dedicated to the dissemination of these concepts since 2012.
Christopher Jeong
SR PRODUCT DESIGNER, LIFERAY
Hello, I'm the lead designer on Analytics Cloud. As a designer, I believe a well designed product reaches beyond an interface to increase utility and drive user satisfaction. My goal is to design Analytics Cloud to be the best tool to help your Liferay implementation reach its full potential.
Patricia Limón García
Global Digital Business Development Manager, Banco santander
Patricia has a degree in Business Administration with a Master in International Management from IE Business School and a Master in Digital Business from ICEMD. Patricia holds a solid experience in strategy, management and implementation of solutions for business transformation and development through a digital vision.
Raquel Romano
Global Sales Manager for Telecom & Media Industry, VASS
Raquel is currently the Global Sales Manager for Telecom & Media Industry at Vass. She has more than 20 years of professional experience in sales and technology, having served in global software vendors and consulting firms. Raquel is a Telecom Engineer highly focused on her client work and has a deep sense of responsibility towards her customers and our society.
José María Muñoz
SALES ENGINEER, LIFERAY
José María (Chema for everyone) currently works as a Senior Sales Engineer at Liferay, although he has previously enjoyed a few years working in the Liferay Support Team. A Computer Engineer from the University Autónoma de Madrid, he has been able to develop his professional career both in the world of middleware (TIBCO) and in web development (J2EE), among others.
Peter Richards
SALES ENGINEER UK, LIFERAY
Peter Richards joined Liferay in March and has a technical career spanning over two decades as both an architect and engineer.
Louis-Guillaume Durand
SR SALES ENGINEER, LIFERAY
After working on Liferay projects since 2012, Louis-Guillaume joined the editor's teams in 2018. Since then, he has been supporting customers and prospects in their approach to digital transformation with Liferay, but also the French-speaking developer community by co-organizing the Liferay France User Group Meetups.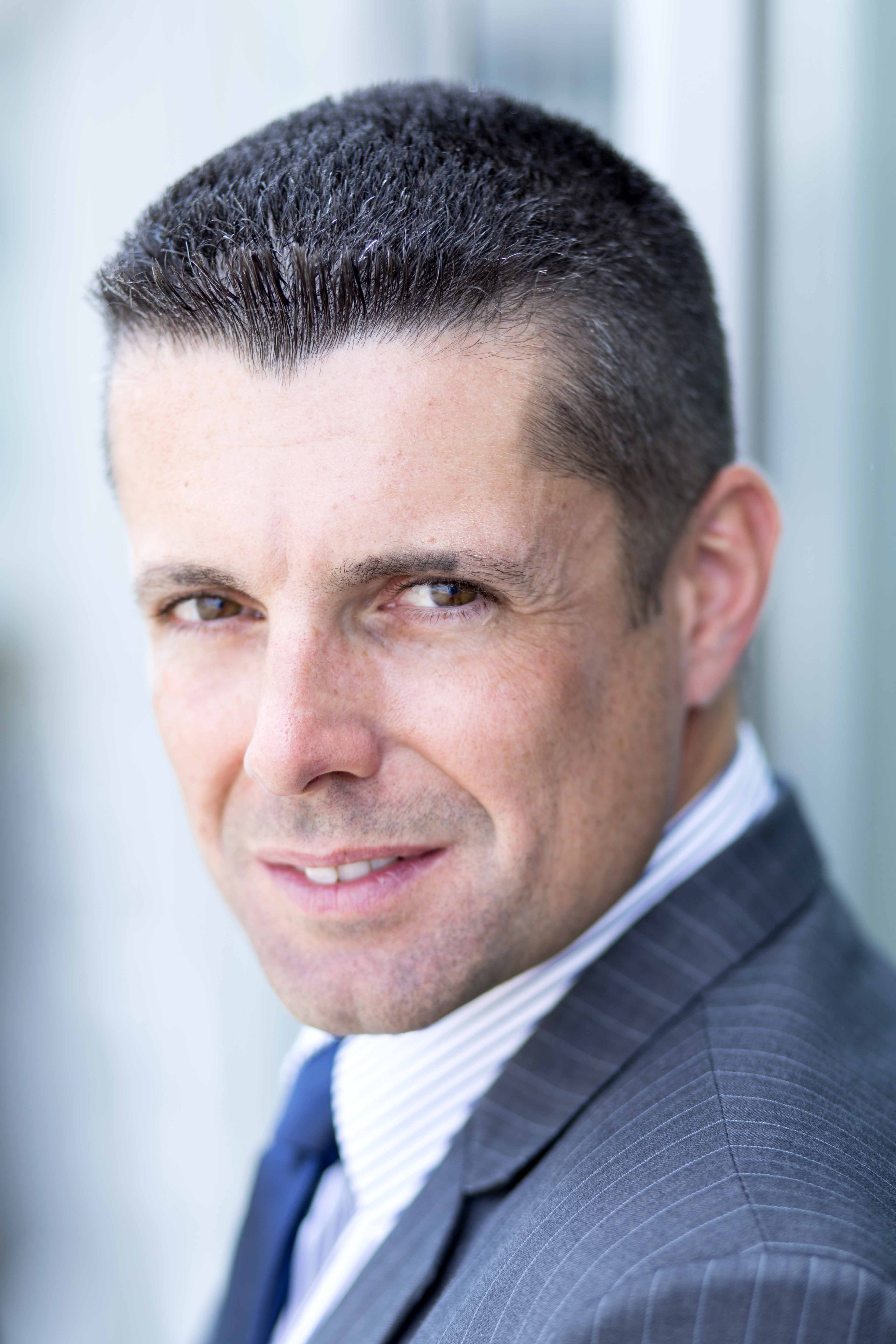 Dr. David Wainwright
PRINCIPAL CONSULTANT, HEAD OF PARTNER BUSINESS DEVELOPMENT, PRODYNA
Dr. David Wainwright is responsible for Partner Business Development at PRODYNA and has been involved in Liferay projects since 2006.
Nadjate Zebri
Teamlead Consulting & Process Mgmt, parcIT GmbH
Nadjate is an experienced professional in Data Analytics. She combines experience from a consulting position at GroupM with extensive inside knowledge in parcIT's risk analysis team. In her current role, leading the process management team with focus on reporting and customer support, she is responsible for parcIT's primary customer touch point, the parcIT customer portal.
Anna Vázquez
Digital Solutions & Services Director and Board member, Ricoh Spain
Telecommunications engineers from UPC, she joined Ricoh in April 2020, her incorporation strengthens the Company´s digital solutions and services portfolio. She has over 20 years of professional experience working in companies such as Accenture, T-Systems and Vodafone. She has held Executive Management positions leading amongst other projects on integration services and development of digital solutions at international level.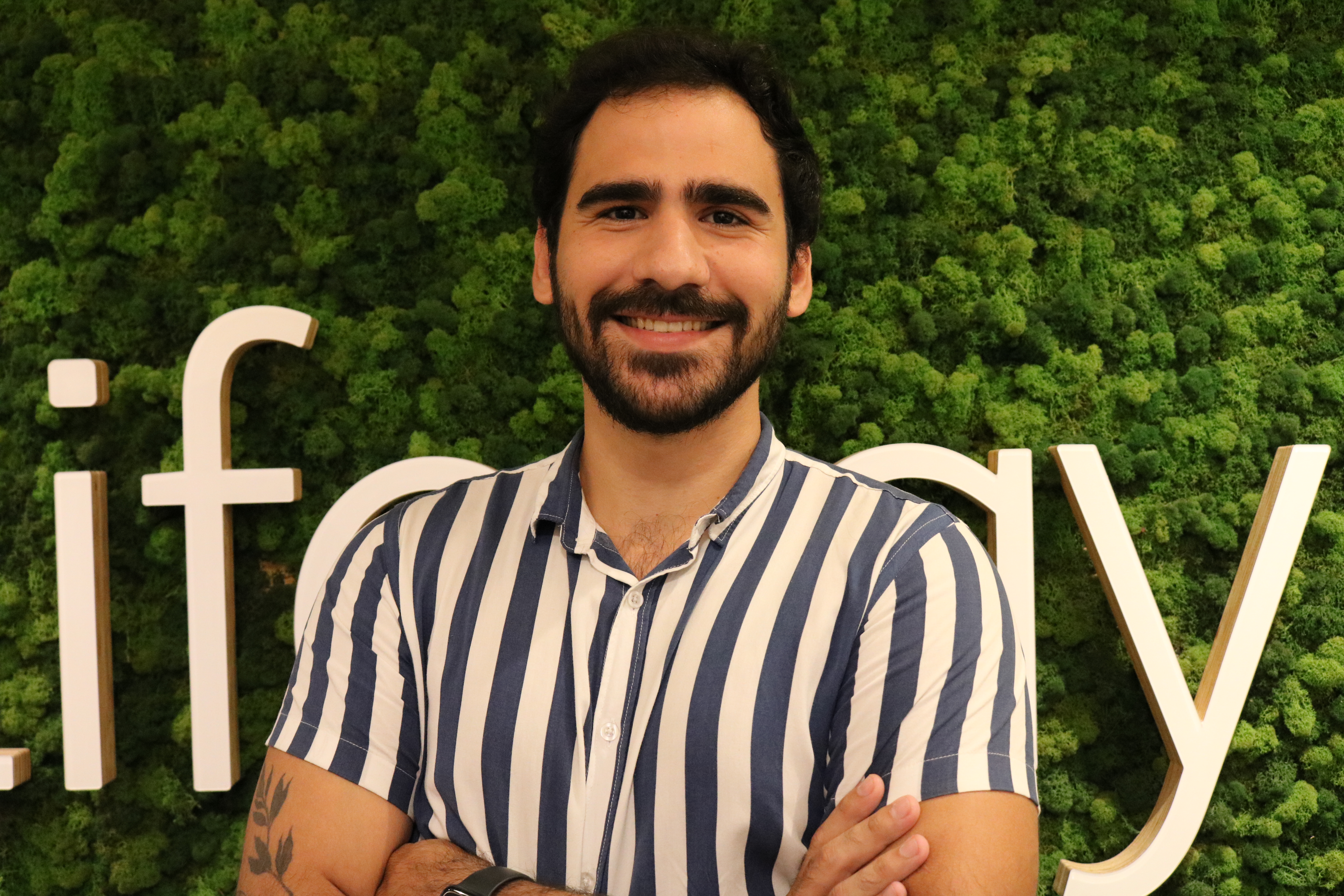 Luiz Jardim
PRODUCT MANAGER , LIFERAY
Luiz Jardim is a Product Manager at Liferay Inc., responsible for driving and supporting the product development of Liferay Low-code and Digital Operations on DXP. Engineer, MBa and specialist in agile project management, currently responsible for driving the development of Liferay Objects and Forms.
Gabriel Albuquerque
SOFTWARE ENGINEER, LIFERAY
Gabriel is a software engineer at Liferay, Inc. Currently a member of the Object Team at Liferay, Gabriel has been working with Liferay Portal since 2018, having worked on the App Builder, Forms, and Data Engine teams. He is currently an M.Sc. in the Graduate Program in Computer Science, where he studies Data Science and Machine Learning.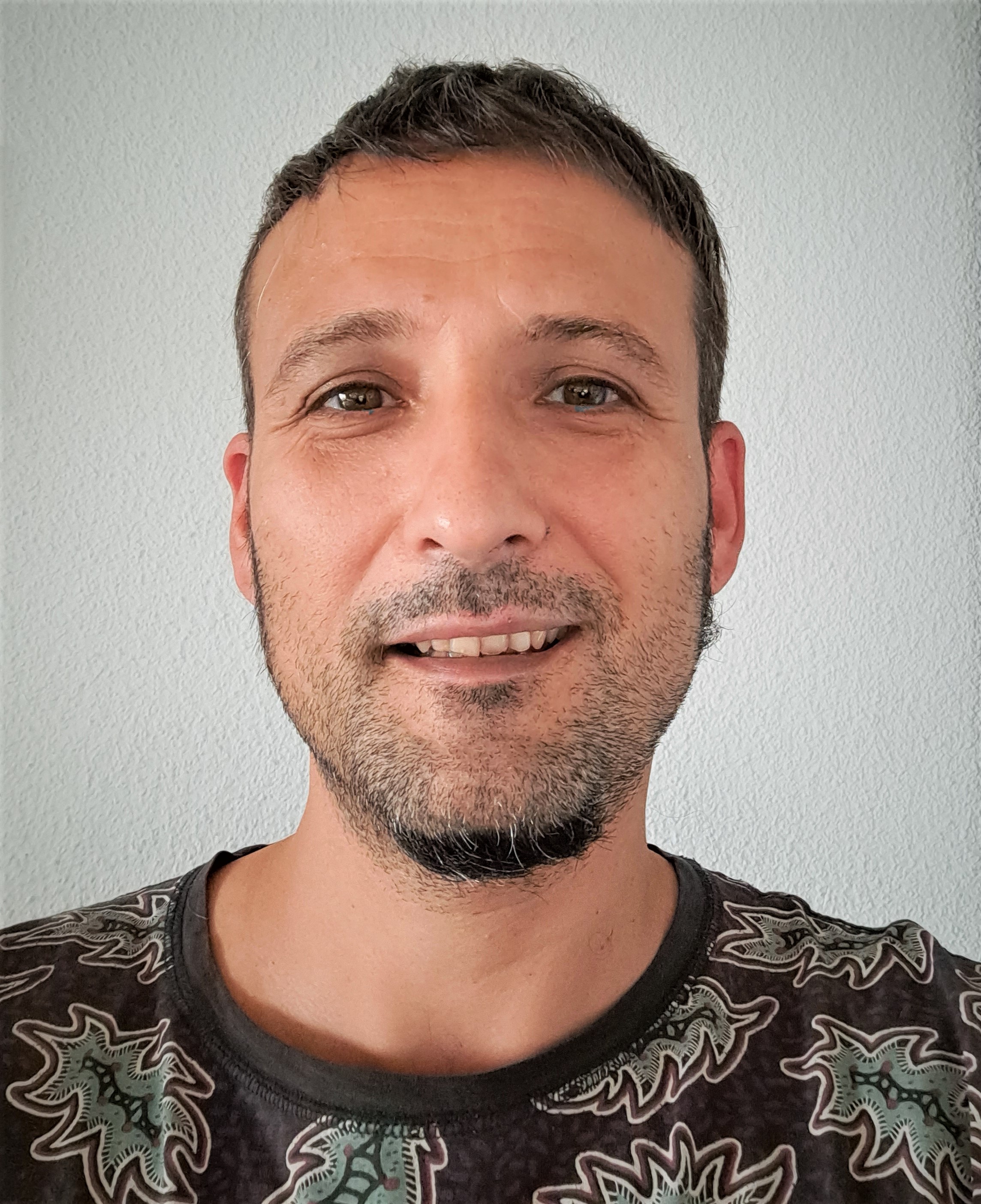 Daniel de Francisco
SENIOR SALES ENGINEER, LIFERAY
Daniel started working as a consultant within Liferay Global Services and he is currently working as Senior Sales Engineer. He develops activities such as supporting the sales and marketing team as a point of contact with clients and prospects for functional and technical issues, defining and creating demos, providing solution proposals based on client needs, collaborating with RFI's and RFP's, creating and participating in webinars, events and many more.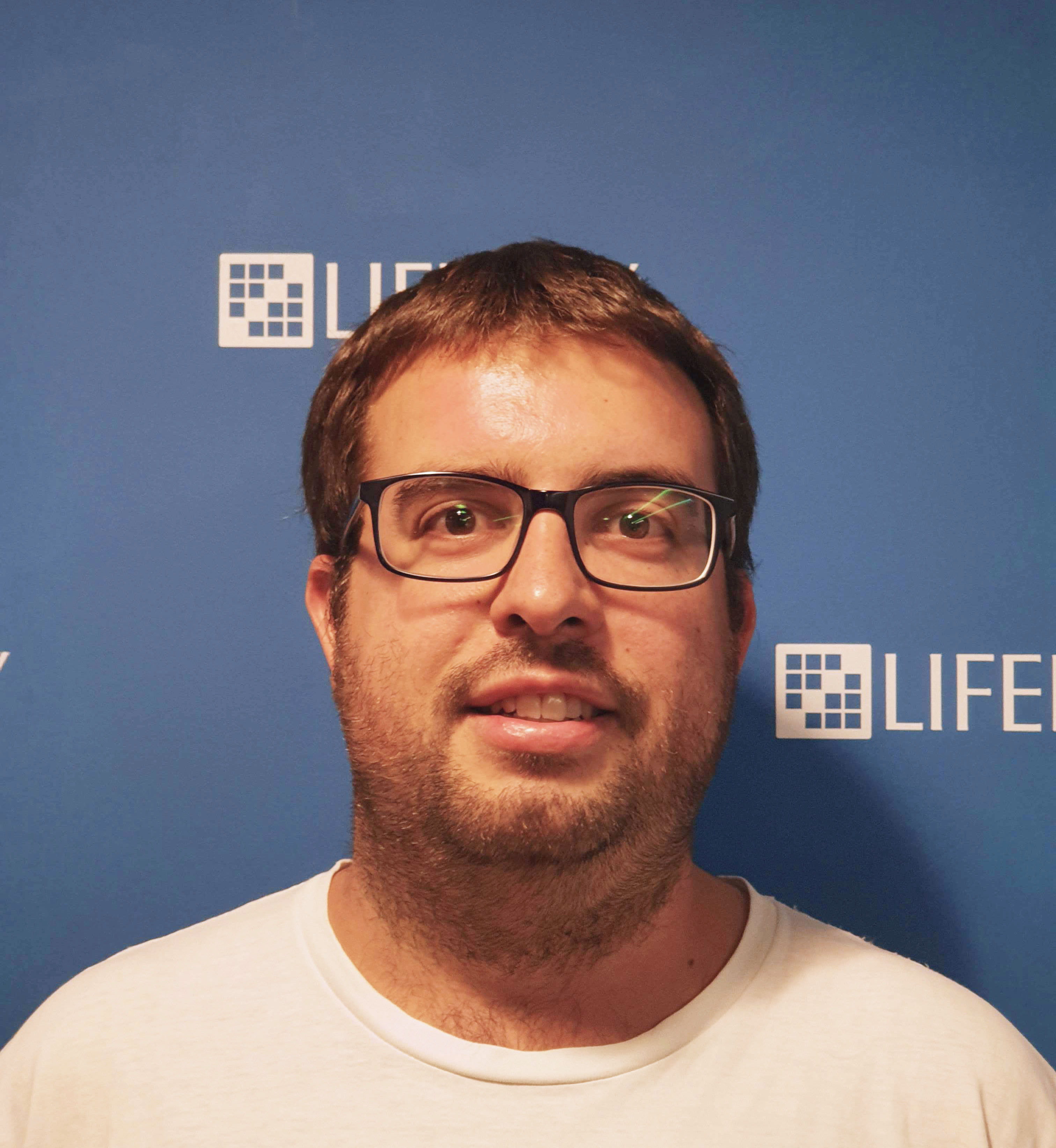 Pablo Agulla
SR PRODUCT MANAGER, LIFERAY
Pablo is a senior product manager at Liferay, where he contributes to clarifying the product strategy and defining the roadmap in the areas of headless APIs and collaboration. Before joining Liferay, he worked as a software developer and product manager for companies in the travel and telecommunications industries.
David Truong
Director PRODUCT MANAGEment, LIFERAY
David Truong is a Director of Product Management in Liferay. David has taken on many different roles in his sixteen years in Liferay, from consulting on customer projects to contributing code to the core product to now leading the strategy and vision of the DXP Platform and Developer Experience. It is his goal to always find the customer problem and ensure Liferay's platform is properly equipped to provide the right solution to their desired outcomes.
Giovanni Miragliotta
Associate Professor, Politecnico di Milano
Giovanni Miragliotta is professor of Industrial Plants and Advanced Supply Chain Planning at the Politecnico di Milano. He is the director of the Italian Observatory on Smart Manufacturing, on the Internet of Things and on NFC & Mobile Payment, at the School of Management of the Politecnico di Milano. He deals with Smart Manufacturing, Internet of Things, Mobile Payment & Commerce, Supply Chain Management, Dimensional Analysis and Industrial Dynamics & Bullwhip Effect. He is the author of 16 publications in international journals.
Mohamed Ayer
Product Manager, Airbus Helicopters
Product manager with five years of experience working in the IT department of Airbus Helicopters. Works on Airbus Helicopters's customer portal since 2017 to contribute to the improvement of the customer experience. Mohamed has an Engineering degree in IT, Master degree in Information Technology Management and a Master of Science in Management of Information System.
Tual Trainini
Product Owner, AirbusWorld
Taul has PhD degree in Science (Signal processing). After 5 years in start-up as data scientist and head of new product development, and 2 years in IM Service for APAVE (group specialized in risk management) as innovation manager, he joined Airbus 3 years ago, Product Owner (as well as operational support to Product Manager) on AirbusWorld, the customer collaborative platform.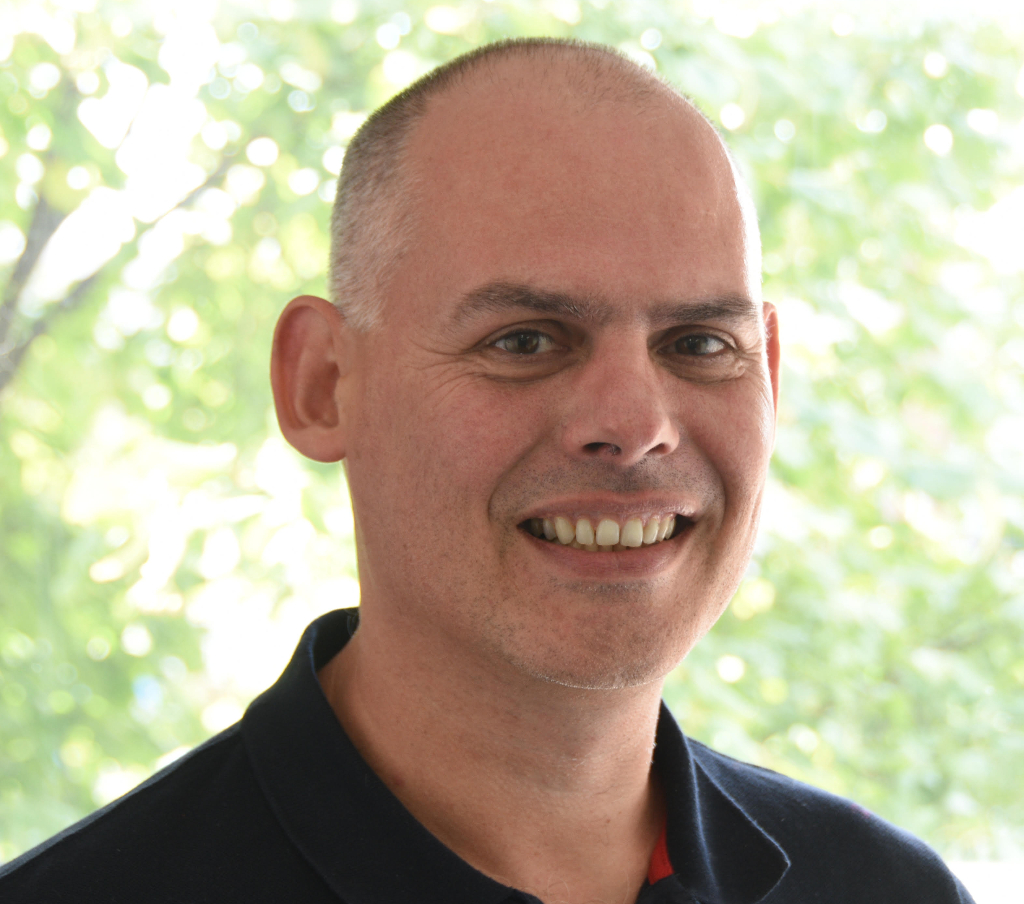 Jan Verweij
SENIOR SALES ENGINEER, LIFERAY
Jan has been with Liferay for over 4,5 years now. Always trying to connect the dots with different technologies. A real problem solver and focussed on the best user experience. He's fascinated by turning complex topics into easy, understandable ideas. #resultscount #problemsolved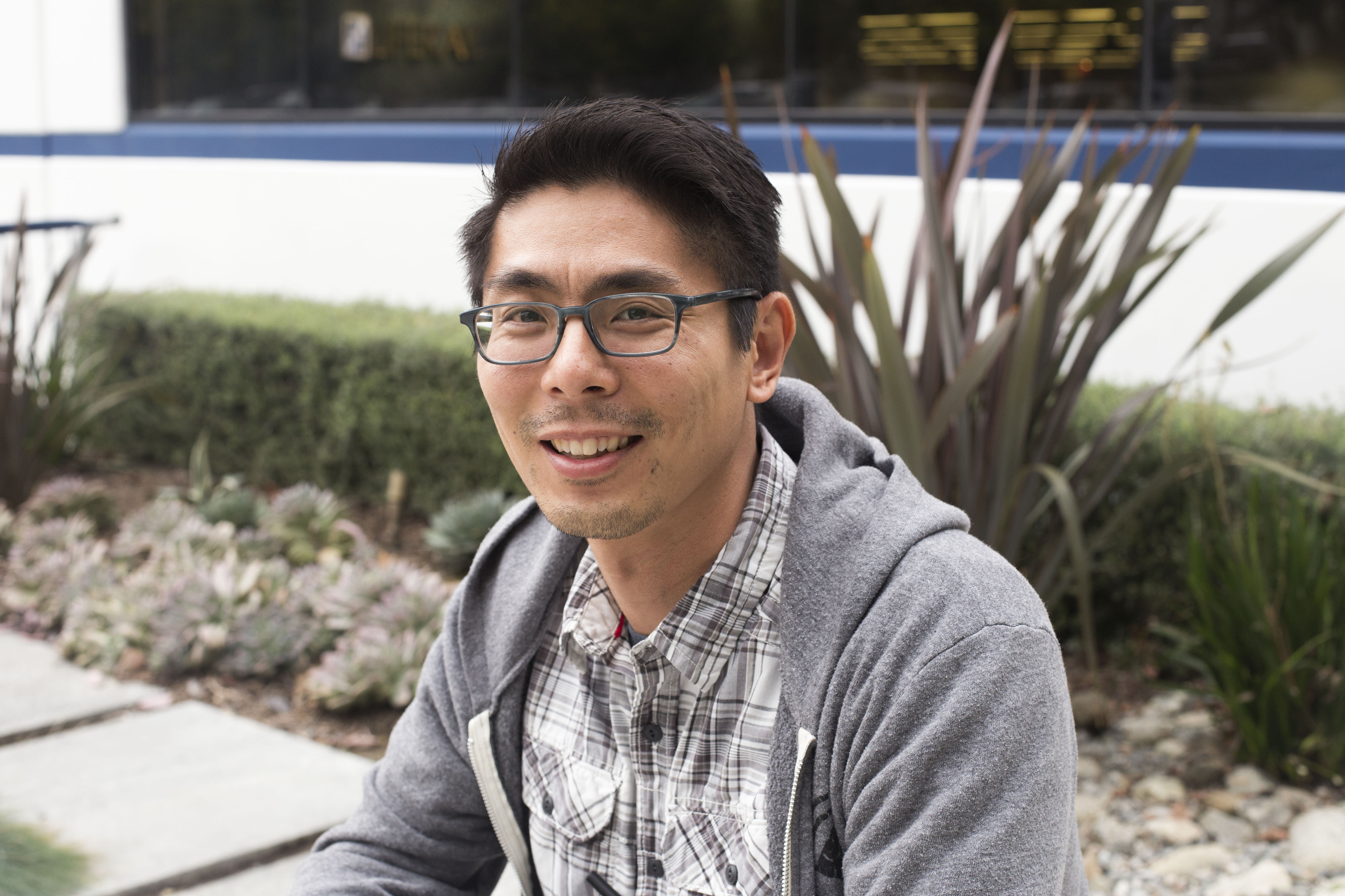 Jason Chang
Director of Industry Marketing, Liferay
Jason combines a passion for understanding audiences with an intense curiosity around how things work in order to connect with specific industries and explain how Liferay's solutions can address their unique challenges. He's been with Liferay for 8 years and has a total of 21 years in enterprise software.
Pablo de Casso Basterrechea
Head of Device Sales Acceleration, Telefónica Corporate
Pablo de Casso is passionate about innovation. He has a master's degree as a telecom engineer and is today a senior consultant with over 20 years of experience in multiple disciplines around product design & innovation. Pablo started as a software developer, moving later to service development manager. Proven cross-cultural, multi-national expertise leading international projects for Telefónica under the GSMA umbrella. He is also co-owner of the first Movipay product launched in Spain and a Professor at IE Business School.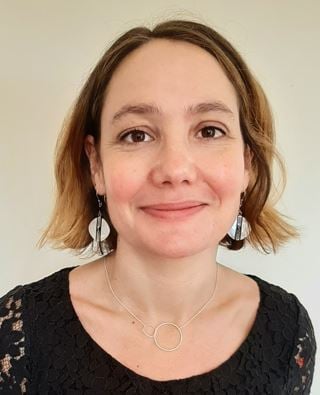 Anne Thomas
Senior Project Manager, Orange Business Services
Anne Thomas is Senior Project Manager at Orange Business Services, since 2017. Previously, she worked at Sopra Steria, John Deree Agri Services and Manitou Group. She is currently piloting the build and run activities of the eServices portal of Orange Business Services historical client Nantes Métropole, a public administration.
Lorenzo Carbone
SALES ENGINEER, LIFERAY
After years of experience in consulting companies and in the entire development cycle of web solutions, Lorenzo in 2020 joins the Liferay team as Presales Engineer and is dedicated to making the Liferay solution known to the Italian market.
Javier de Arcos
SENIOR SOFTWARE ENGINEER, LIFERAY
Javier is the Headless Squad Lead and Software Engineer at Liferay. Living between APIs, he is trying to mediate between Frontend and Backend worlds. Passionate about developing solutions for the real world, he is always learning how to find the best way to develop valuable high-quality software and loves to share it and debate about it with his teammates.
Joaquín Cabezas
Lead of Omnichannel Platforms, izertis
Joaquín has participated in multiple software projects, from graphic design, web layout, development, analysis, or architecture, to the complete management of projects lifecycle. Currently his day-to-day consists of the management of national and international projects using agile or traditional methodologies, as well as coordination of distributed and multidisciplinary teams.
Victoire Hubert
Liferay Team Manager, Orange Business Services
Victoire Hubert is Liferay Team Manager and in charge of the Liferay partnership at operational level at Orange Business Services, since 2019. Her background is team management and digital B2B services. Victoire is coordinating the Liferay experts and resources and represents the delivery teams in presales activities with prospects and clients.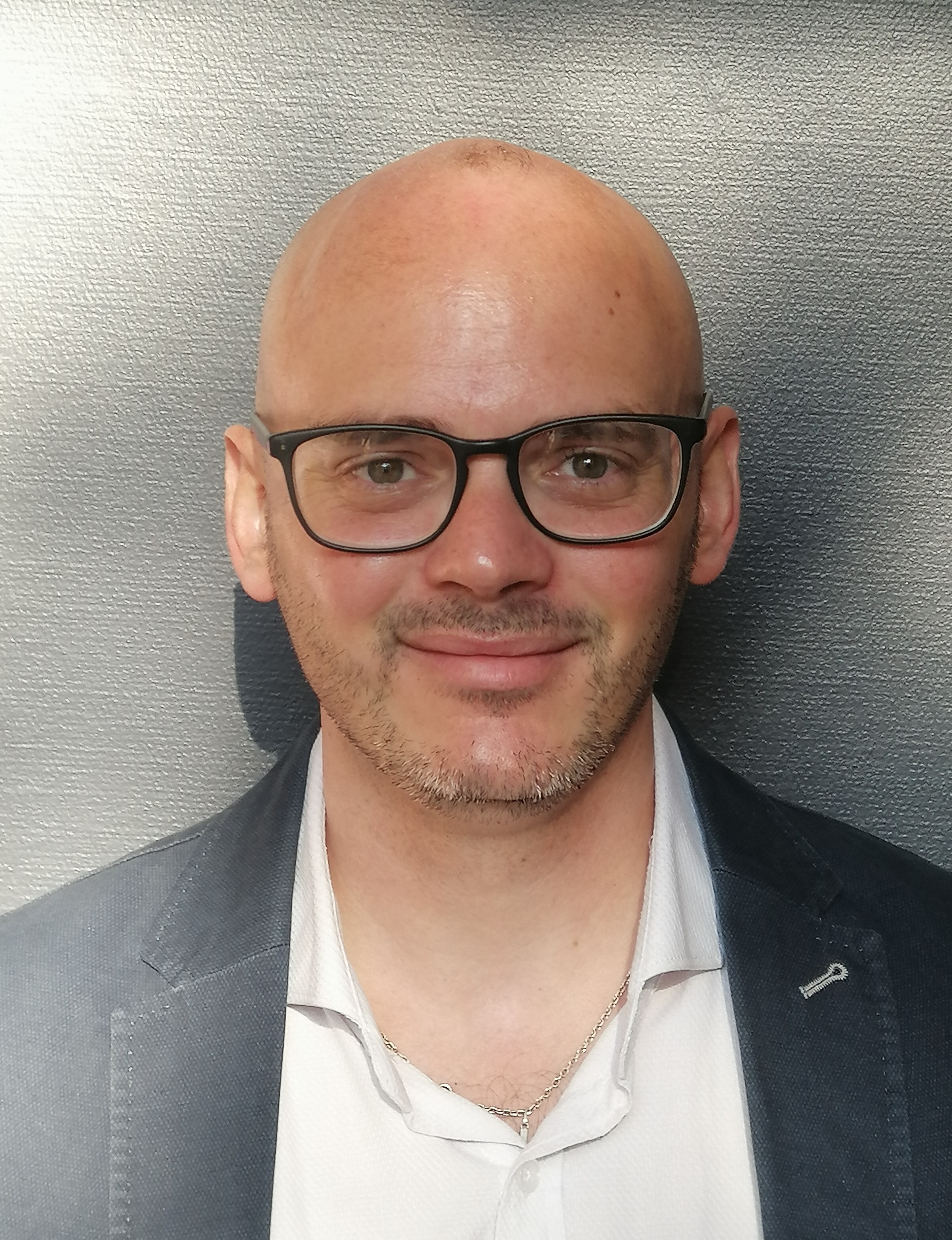 Charles Sabatier
Project Director, Orange Business Services
Charles Sabatier is Project Director for highly complex digital projects at Orange Business Services, since 2020. As a Military Engineer, his background is team management and consulting on digital transformation for private industry and the public sector. He is actively contributing to our Liferay projects at strategic, operational and business development level.
Sylvain Sicard
Sales Engineer, Orange Business Services
Sylvain Sicard is Sales Engineer specialised on Liferay and Cloud services at Orange Business Services, since 2015. His background is Java and Liferay Architect and he was formerly in charge of the partnership with Liferay France. Sylvain is instrumental to presales activities, and in contracting new business.
David Guerra
portfolio marketing manager, liferay
David Guerra is a Portfolio Marketing Manager at Liferay. He is responsible for helping our sales and marketing teams understand our markets and the needs of our customers. Through industry research, interviews, and analysis he also helps position our products and drive go-to-market activities for our solutions. Prior to joining Liferay, David served as the head of content at HG Insights where he elevated the company as a thought leader in the market intelligence space.
Eduardo García
Solution Architect
Eduardo García is a Solution Architect at Liferay, where he has been working for over 9 years. His team is responsible for building Liferay Online, the new SaaS offering of Liferay DXP. Eduardo is currently pursuing a PhD in Bioinformatics at Universidad Politécnica de Madrid.
Riccardo Ferrari
SR. SOFTWARE ENGINEER, LIFERAY
Riccardo is a Sr. Software Engineer working for the Liferay Commerce team. With years of experience in managing and scaling large workloads in the cloud and is passionate about AI technologies, he takes care of all the Liferay Commerce smart features.
Pepe Moder
SPEAKER AT RADIO 24, ITALY
Pepe Moder has covered Chief Digital Officer roles in different industries and markets at the regional and global level (WorldComm, Allianz, Barilla, Pirelli, Fiat Chrysler) before founding Imaginars, an independent digital advisory firm, aimed at supporting the growth of traditional and digital companies towards the use of the digital transformation leverage.
Roberto Leonelli
CEO ITALIA PUBLICIS GROUPE E MANAGING DIRECTOR ITALIA DI PUBLICIS SAPIENT
Roberto Leonelli is CEO Italy Publicis Groupe and Managing Director Italy of Publicis Sapient. In 2016 he is in charge of the merger of all Publicis Groupe's digital activities in Italy and becomes Managing Director Italy of Publicis Sapient, the Digital Business Transformation company of Publicis Groupe. In 2021 he assumes the role of CEO Italy of Publicis Groupe while maintaining the position of Managing Director Italy of Publicis Sapient.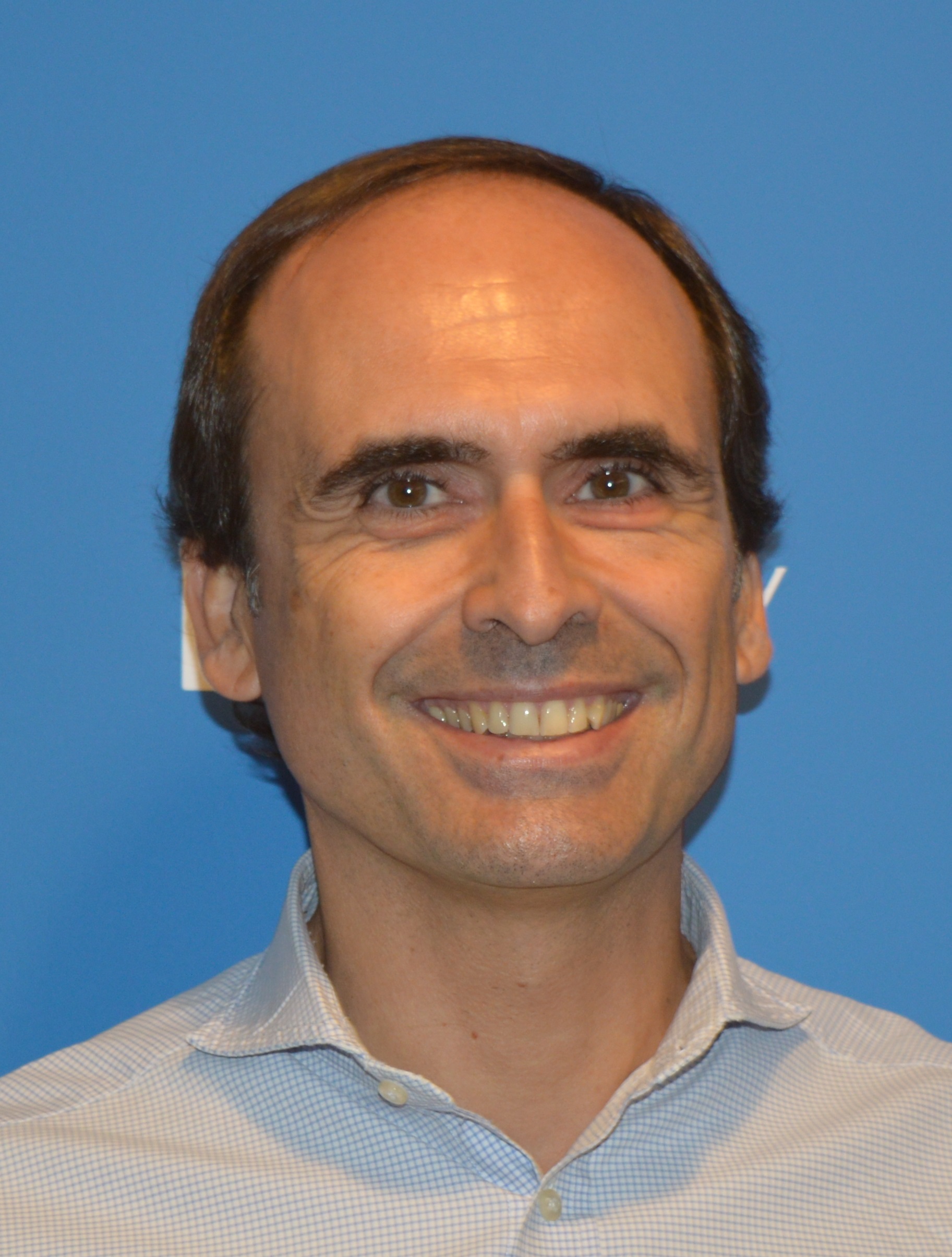 Andrea Diazzi
DIRETTORE VENDITE LIFERAY ITALIA, GRECIA, CIPRO, ISRAELE E TURCHIA
After his university studies, Andrea Diazzi worked for four years at the European Commission in Brussels. He then joined Telecom Italia where he was responsible for the development of international projects in Spain, France, Hungary and Austria. In 1999 he became VP for the EMEA area of the Spanish group Tecnocom. In 2016 he joined software company Liferay as Business Development Manager for Italy and Greece. In 2020 he became Director, Sales.
Marco Leo
HEAD OF COMMERCE, LIFERAY
Marco Leo leads Liferay Commerce with 13 years of experience in developing B2B / B2C and CRM solutions. The ability to associate and apply technology to these complex use cases has enabled the development of the Commerce solution starting in 2017.
Cesare Armandola
MANAGER & LIFERAY TECH EXPERT, OPEN REPLY
Graduated in Biomedical Engineering with a specialization in Computer Science, Cesare started his experience with Liferay at the beginning of his work career and in 2014 he joined Open Reply. Here he began a Liferay Full Stack developer and then he covered the roles of Team Leader and Technical Leader, transversally on the core projects of Open Reply based on Liferay.
Daniele Pirovano
DIGITAL TRANSFORMATION MANAGER, VIVISOL
Graduated in Biomedical Engineering and specialized in Digital Transformation @MiP Polimi, Daniele is working in the healthcare market since 2012. Starting as a Product Manager for respiratory care and then for the telemedicine business line, since 2019 he is responsible for the Digital Transformation department in the Vivisol global headquarters.
Luca Curioni
PROJECT DIRECTOR DIGITAL LEAD, MUNICIPALITY OF MILAN
Luca Curioni has been working for the Municipality of Milan since 2017, where he leads the design, development, maintenance, and operation Department of the City's digital services and applications. Before working for the City of Milan, Luca worked as a management consultant for more than 17 years in a multinational ICT company, helping leading Telecommunications and Media companies in Europe, Middle East and Russia to design and lead their digital strategy.
Maurizio Stumbo
IS Director, Lazio Crea
Expert in ICT Management and Technological Consulting, Maurizio Stumbo is IS Director of LAZIOcrea SpA, a Regione Lazio joint-stock company with full public participation, which deals with Regional Information System Governance and supports Regione Lazio in planning digital growth strategies, organizing and implementing activities related to the regional digital agenda.
Omar Campana
IT Director, BPER Group
Omar Campana has been IT Director of the BPER Group since 2017. He joined BPER in 2014 as Head of Business Systems and Distribution Channels and has successfully led Digital Transformation, Legacy Transformation and IT Strategy programmes. He is the creator and promoter in BPER of the "IT Innovation Lab" Programme, now in its 4th edition in 2019.Since 2015 he has been collaborating with the University of Parma as an adjunct lecturer within the Postgraduate Course "ICT Strategy and Governance".
Dr. Daniel Thorniley
President, DT-Global Business Consulting GmbH
Dr Thorniley worked for The Economist Group (which researches and analyses data concerning international business and produces publications) for 23 years. He held the position of Senior Vice President and Senior Consultant at the Groups Vienna office, specialising in global corporate trends and emerging markets.
Vilmos Benkő
Co-owner, Rózsakert Medical Center
Benkő Vilmos is an economist, graduated from the University of Colorado. He started his career as sales manager at high-tech companies, then moved to Hungary after 10 years of sales. In 2008 he started building a business in the private healthcare sector, currently works at Rózsakert Medical Center as co-owner, and is also founder of the Speak Academy.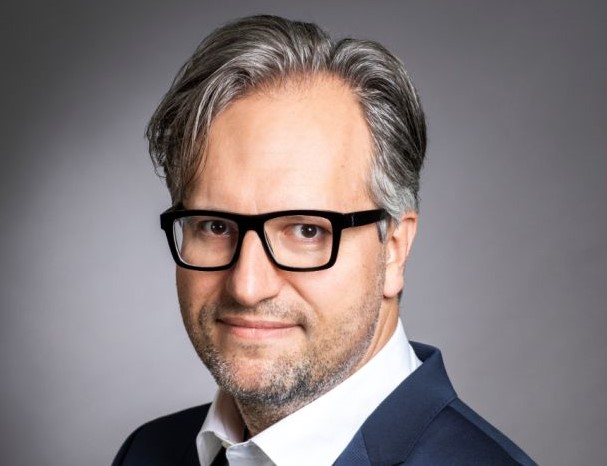 Dr. Árpád Vásárhelyi
Partner, BDO Legal Jókay & Partners
Dr. Vásárhelyi Árpád is the author of the book Logistics - Yesterday, today and tomorrow with several other expert articles. He has been working in the transportation and logistics industry for over 25 years. Since the early 2000s he has been the CEO of various logistics companies such as DB Schenker or Rail Cargo. Currently works as a Partner at BDO Legal Jókay & Partners.
Powered By Liferay
|
© 2023 Liferay Inc.
All Rights Reserved
|
Privacy Policy