Brian Chan
Chief Software Architect at Liferay
With a strong foundation in software architecture and economics, Brian has solidified open source as a viable and high-performance option for the enterprise, with business benefits beyond cost savings.

Jessica Kerr
Software developer, consultant, symmathecist
Jessica Kerr, symmathecist, develops software from within a sociotechnical system. She keynoted conferences in the US, Australia, and Europe.


Jorge Ferrer
VP of Engineering at Liferay
Jorge has a passion in bringing technology closer to users as a way to solve real world problems and add value to our society. He believes that Open Source is a key driver to achieving it, since it's not only the most efficient way to build software but also most ethical way to deliver it.
Pedro Cabal
Head of Business Development at Liferay Cloud
Pedro is responsible for planning and managing the Marketing operations of Liferay in Latin America, leading regional communications, demand generation and regional content strategy.


Fernando Areias
Chief Executive Officer at Liferay LATAM
Fernando is the CEO and global leader of product and business strategies for the Liferay Cloud Division. Fernando is an experienced professional with expertise in the Telecommunications, Public Sector, Digital Transformation, and multiple other industries.
Zeno Rocha
Chief Product officer at liferay cloud
Zeno Rocha is the Chief Product Officer for Liferay Cloud. He is responsible for crafting the product strategy, shaping the features, and defining the future of DXP Cloud. His lifelong appreciation for building software and sharing knowledge led him to speak in over 110 conferences all over the world.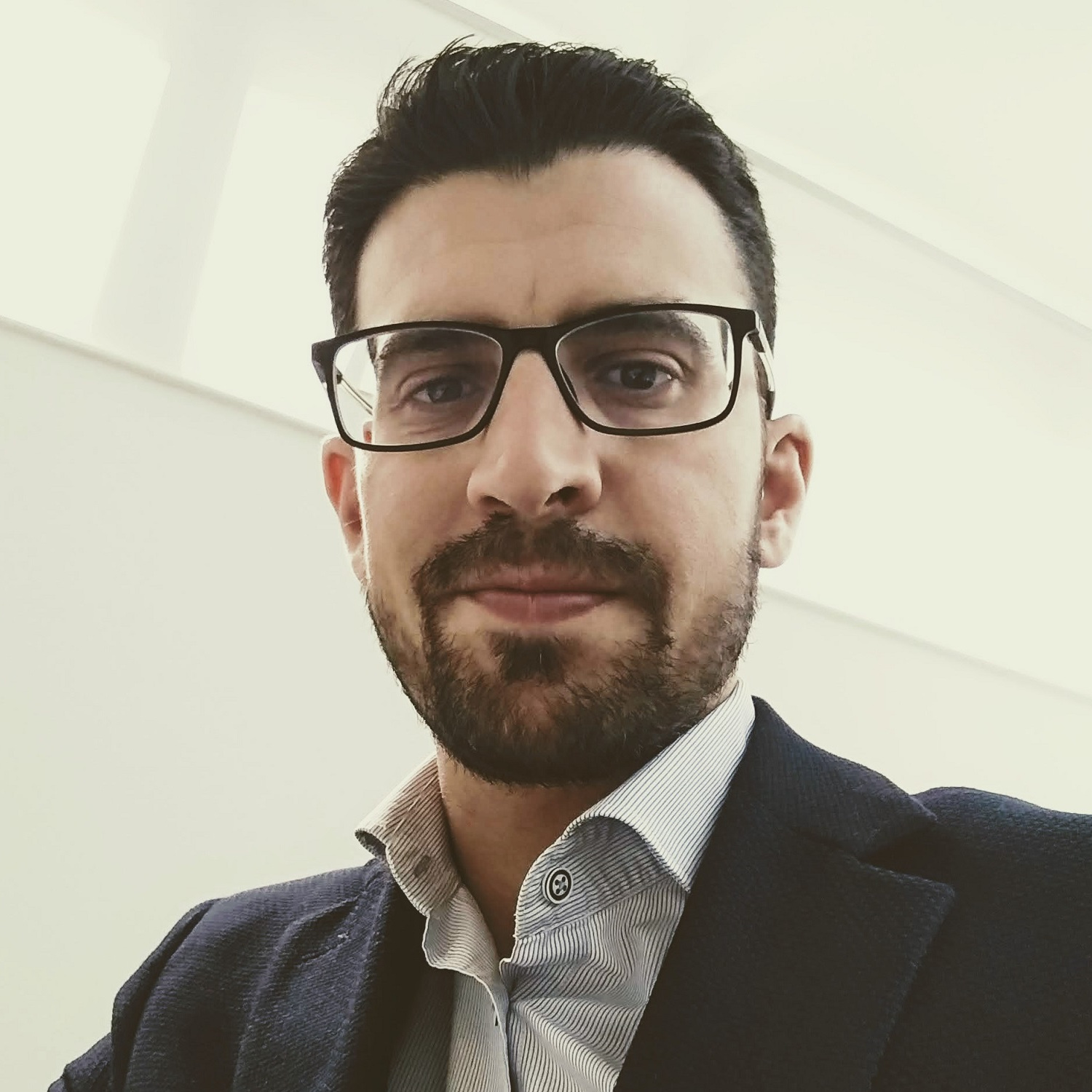 Martín Dominguez
Senior Sales Engineer at Liferay
Martín is a Technical Engineer in Computer Systems from the UPM and a Master's in Information Systems Management and Business Technology from the UCJ. He is passionate about the OpenSource philosophy and security.

Daragh Byrne
Software Engineer and Meditation Teacher
Daragh has been building software for around 20 years, occupying a variety of roles from developer to engineering manager. His passion for meditation developed alongside my career. He has taught meditation for the last six years and run regular workshops, courses and classes.
Abel Hancock
Product designer at liferay
Abel Hancock is a Los Angeles-based product designer at Liferay. He has led design for liferay.com and additional Liferay marketing sites for the last 3 years. He works closely with the development team utilizing the newest Liferay DXP features to create enjoyable experiences for website users, as well as efficient tools for Liferay's marketers.
Marco Leo
General Manager, Commerce at Liferay
Marco Leo leads Liferay Commerce with 13 years of experience in developing B2B / B2C and CRM solutions. The ability to associate and apply technology to these complex use cases has enabled the development of the Commerce solution starting in 2017.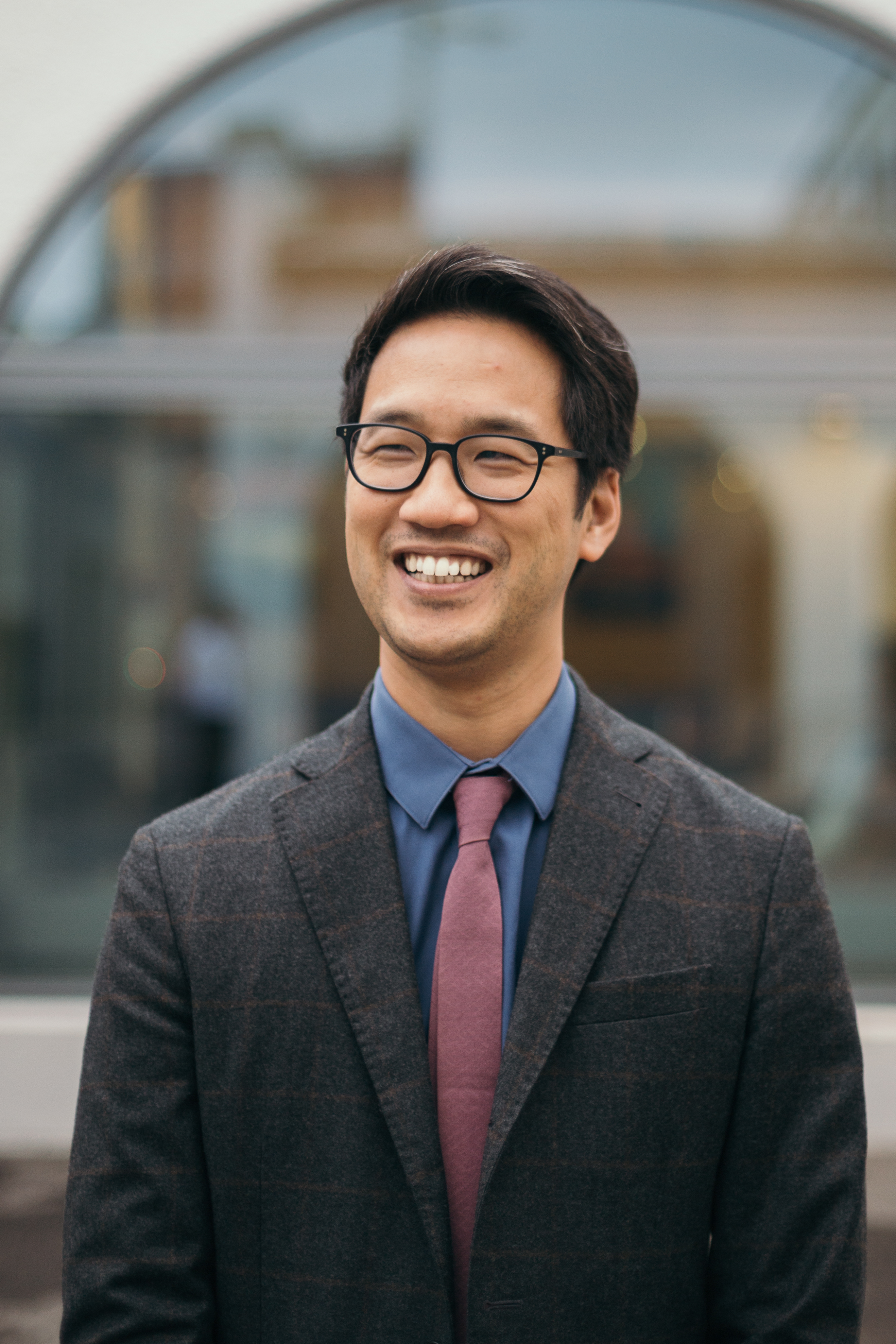 Bryan Cheung
CEO at Liferay
Bryan Cheung steers the company's strategic direction and worldwide business development efforts as one of the founders serving with the company since its inception in 2004. Drawing on his technical experience, understanding of customer needs, and a passion for end users, Bryan leads Liferay in meeting its commitment to deliver focused and effective business solutions to its customers and its community.
Marcos Castro
Sr Software Engineer at Liferay
Marcos has been working in the digital world for almost 20 years, the last 11 in contact with Liferay portal, he has been part of the Liferay Spain family for 6 years. He has worked in development and design in all types of companies in Spain.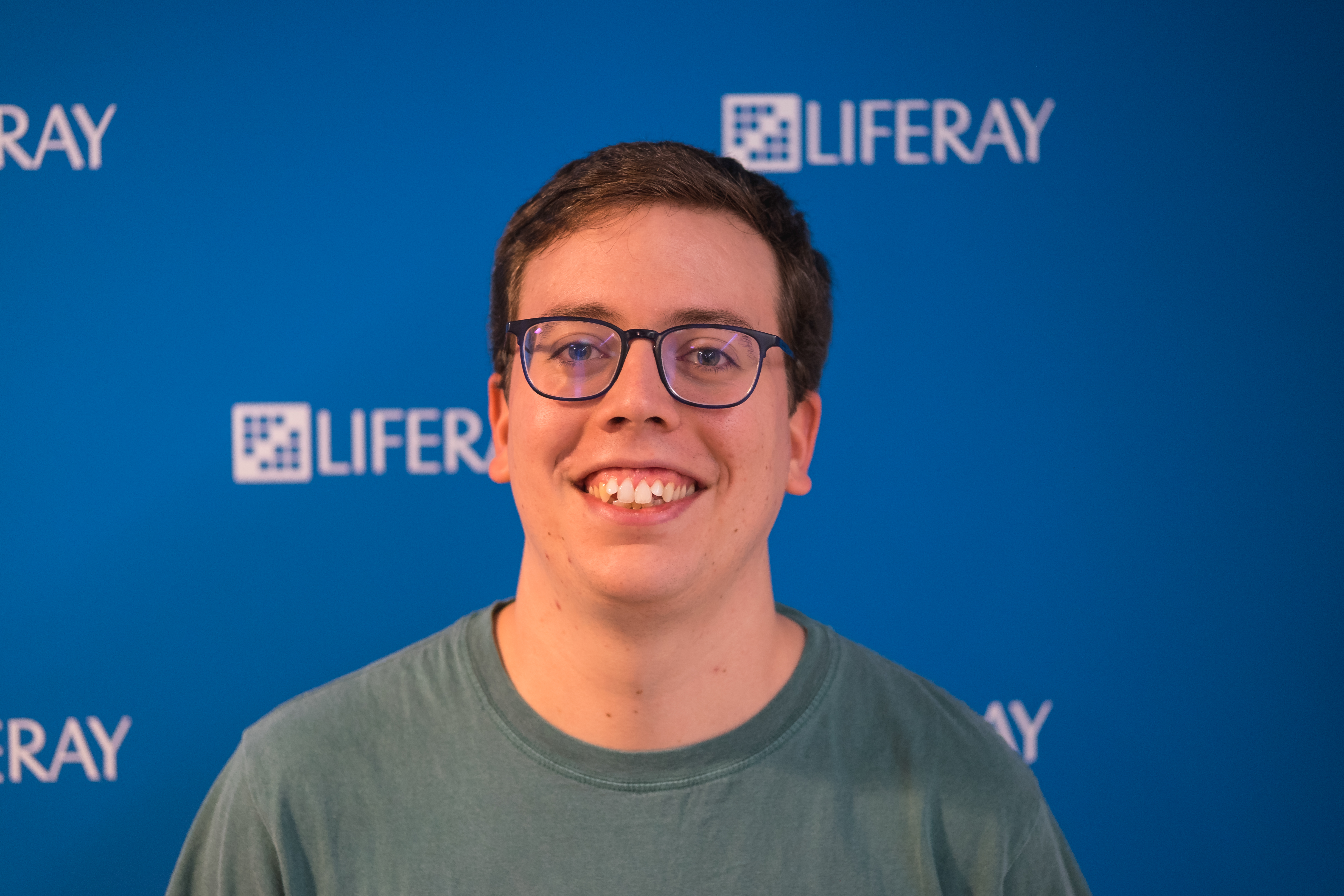 Victor Galán
Software Engineer at Liferay
Victor works as a software engineer in Liferay. He has a masters degree in mobile application. Since he is in Liferay he has worked in multiple areas of the product, starting with mobile, following with the frontend and backend.




Sandro Chinea
frontend Engineer at Liferay
Sandro is a guy from Canary Islands that has been working at Liferay as a Frontend Engineer for the last two years. He loves sports, videogames and over all, having time with his little dog. He is passionate about learning new things and technologies and very happy to be in the right place to do it.


Ivano Carrara
Solutions Architect, InfoComm Management sarl
Ivanno started writing programs for IBM hosts in 1984. Since January 2004 he has an account in liferay.com. Starting from Version 3.6 he has been using Liferay Portal for online services and integration projects. On 18th June 2007 he obtained the opening of the Italian-speaking users section within Liferay Forums. Ivanno built a suite of business applications and connectors specifically for Liferay Portal Version 7.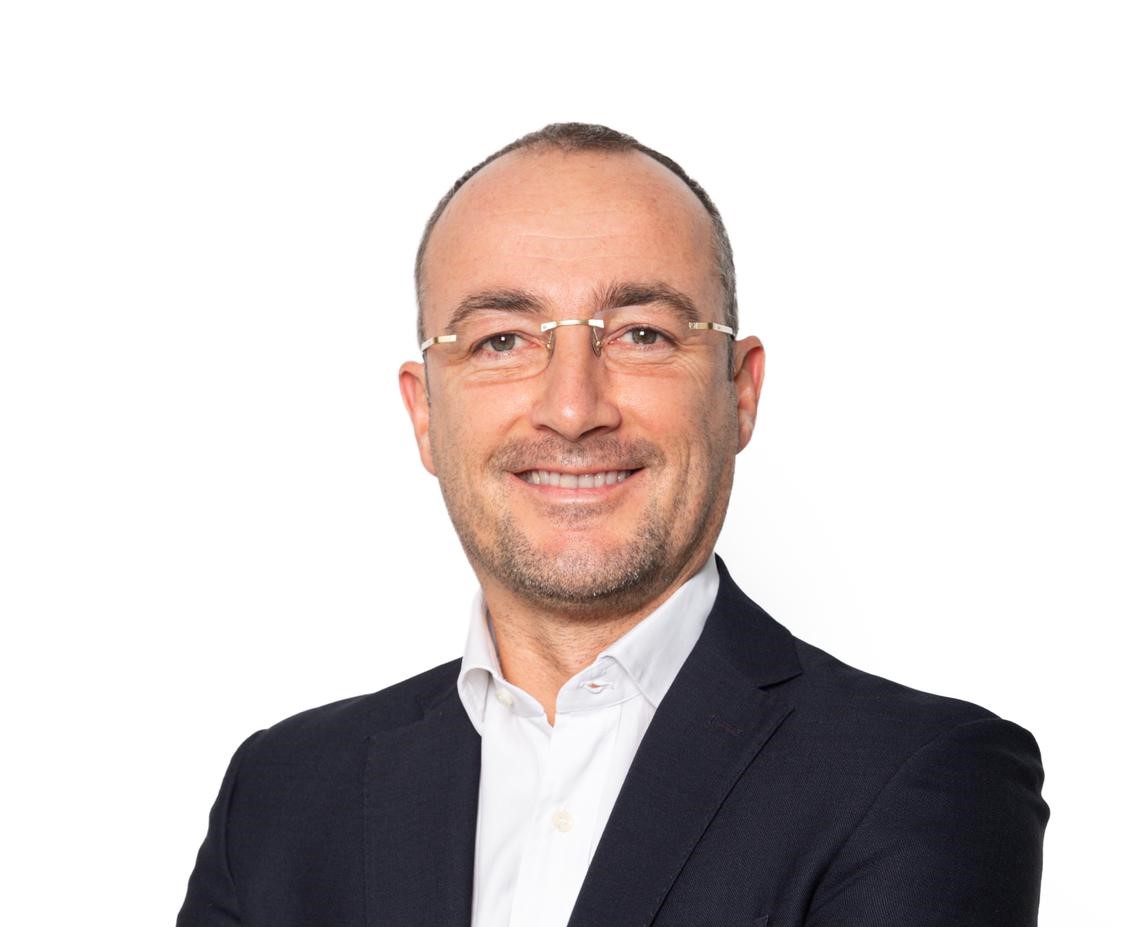 Gianluca Fossat
General Manager, Go-on Group
Gianluca is the General Manager of Go On Group located in Monaco, Düsseldorf, Houston and London and expanding constantly into new Markets. They help clients to increase their sales and invest abroad with a customized approach for sustainable growth.
Dylan Beattie
Software Developer & CEO of Ursatile
Dylan Beattie has been creating and thinking about software since before the world wide web was invented. Over the course of his career, he's built real systems, that real people use to solve real problems; he's used technology to create art, and music, and comedy.
Tarik Denmati
Product Manager at Liferay
Tarik is a product manager at Liferay where he contributes at clarifying the product strategy and defining the roadmap in the areas of modern site building and experiences.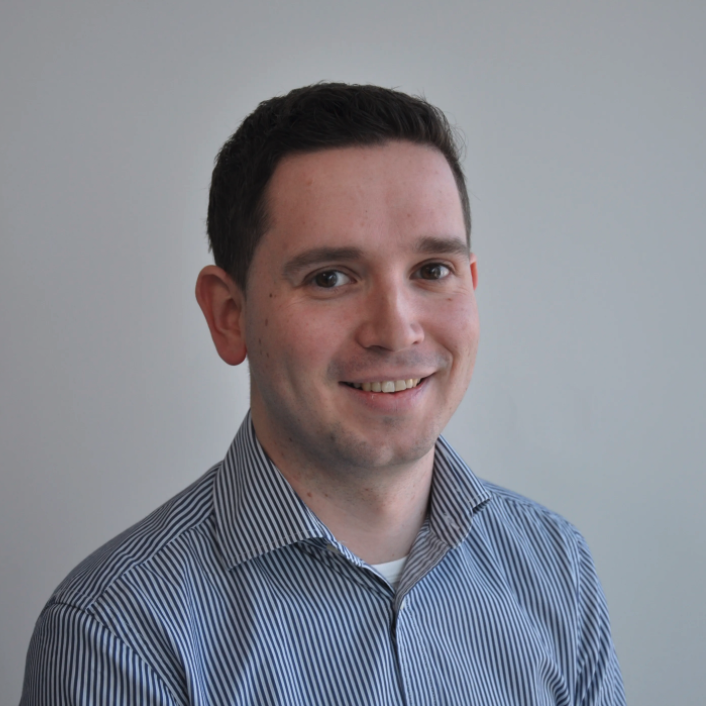 Peter Mesotten
Liferay Portal Expert, ACA
Peter has been working with Liferay since joining ACA IT-Solutions. It all started in 2008 by rebuilding the company website in Liferay Portal 5. The size of the Liferay team of ACA quickly increased while Peter took on the role of technical lead, coach, and mentor for the newbies. Peter has contributed to more than 20 Liferay projects to date and contributed to winning the Liferay Community Excellence Award with ACA for four years in a row.
Giulio Zausa
R&D Researcher and Software Architect, SMC Treviso s.r.l.
Researcher and Software Engineer for SMC, he works on topics such as 3D Interfaces, User Experience, Immersive Reality and Computer Vision. Consultant for projects that require modern Web technologies, such as React, WebAssembly or WebGL. Passionate about 3D Graphics, Machine Learning and Programming Languages, he graduated in Computer Science at Ca Foscari University of Venice.
Ruben Pulido
Sr Software Engineer at Liferay
Rubén is Software Engineer at Liferay, where he has contributed to the development of Analytics Cloud, Headless REST APIs and currently Modern Site Building. Ruben holds a degree in Telecommunications Engineering from Universidad Politécnica de Madrid and a Master of Information Technology from the University of Stuttgart.

Reza Esfahanian
Co-founder & CTO, Kipoly
Diverse experience in developing and implementing AI-based enterprise applications, such as image recognition, commercial design analysis, personalised advertising and recommendation systems.




Phillipp Lagershausen
IT Specialist, edicos
As a trained web developer, Philipp Lagershausen specialized in content management systems and React applications at edicos. After the founding of kipoly, Philipp's interest in AI and the future use in the medical sector grew. His previous experience in implementation and interfaces in large-scale portal projects helped Philipp to develop a solution that combines Maschine Learning and Healthcare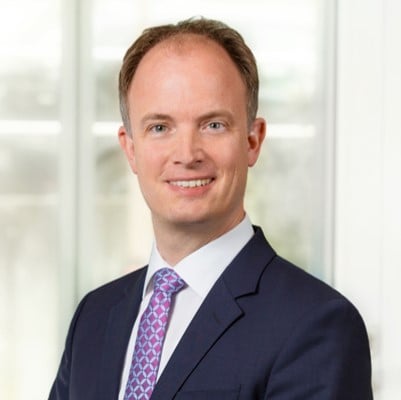 Andreas Firnau
Chief Consultant & Team Leader, USU
Andreas is a certified IPMA level C project manager and has worked with many of USU's Liferay clients. His work includes enterprise portal strategy, Liferay consulting, business process analysis and project management. Having worked with every major release of Liferay since v4.3, he comes with a deep knowledge of the Liferay Portal product.


Frank Bayer
developer and consultant at usu
Frank is a Liferay developer and consultant at USU. He is working with Liferay since 6.0 and developed customized experiences for many clients in different industries. His focus is on developing program architectures and concepts as well as implementing them.

Ambrin Chaudhary
Frontend Engineer at Liferay
I'm Ambrin, frontend engineer at Liferay for the last 6 years, also in the Lima team. Although I started as a backend developer, the frontend world quickly caught my attention. I'm currently based in Madrid. Other than coding, I love cooking and enjoy hiking when I can.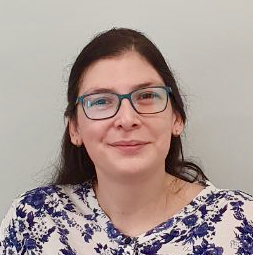 Alicia García
Software Engineer at Liferay
Alicia is a backend software engineer at Liferay since 2019 with the great Lima Team. She has always been interested in computers and technology since the time she disassembled all the gadgets she came across and was fascinated by how a pinwheel was made on the screen of the family Amstrad, by simply writing some lines of BASIC code.
Rolf Henning
Managing Director, edicos
Diverse experience in conceptualize and implementing Liferay-based enterprise applications, such as employee portals, customer portals and supplier portals in a wide variety of industries.


Nils Becker
Project Manager, Product Owner, NORD/LB
Nils has over 30 years experience with IT projects from different industries he came in touch with a lot of different IT architectures and technics. There was a way from car dynamic simulations, over computer game constructions until electronic insurance policy agreement and self service portals.
Florian Englisch
Business Analyst / Product Owner, NORD/LB
Diverse project experience in business analysis and requirements engineering in digitization projects. Self-employed agile coach on the side to support companies in agile transformation. (digital-in-a-bite.de)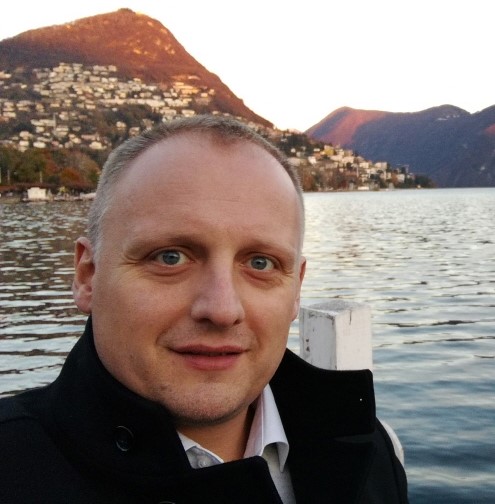 Vladimir Vukadinovic
Liferay Architect, PRODYNA
Vladimir Vukadinovic is a very experienced and dedicated Liferay architect with proven experience in all versions of Liferay starting from 4.1 up to the current DXP versions as well as Liferay Commerce and Liferay Cloud. He has worked in several Liferay Projects for meanwhile more than 13 years covering all kinds of industries and technological environments.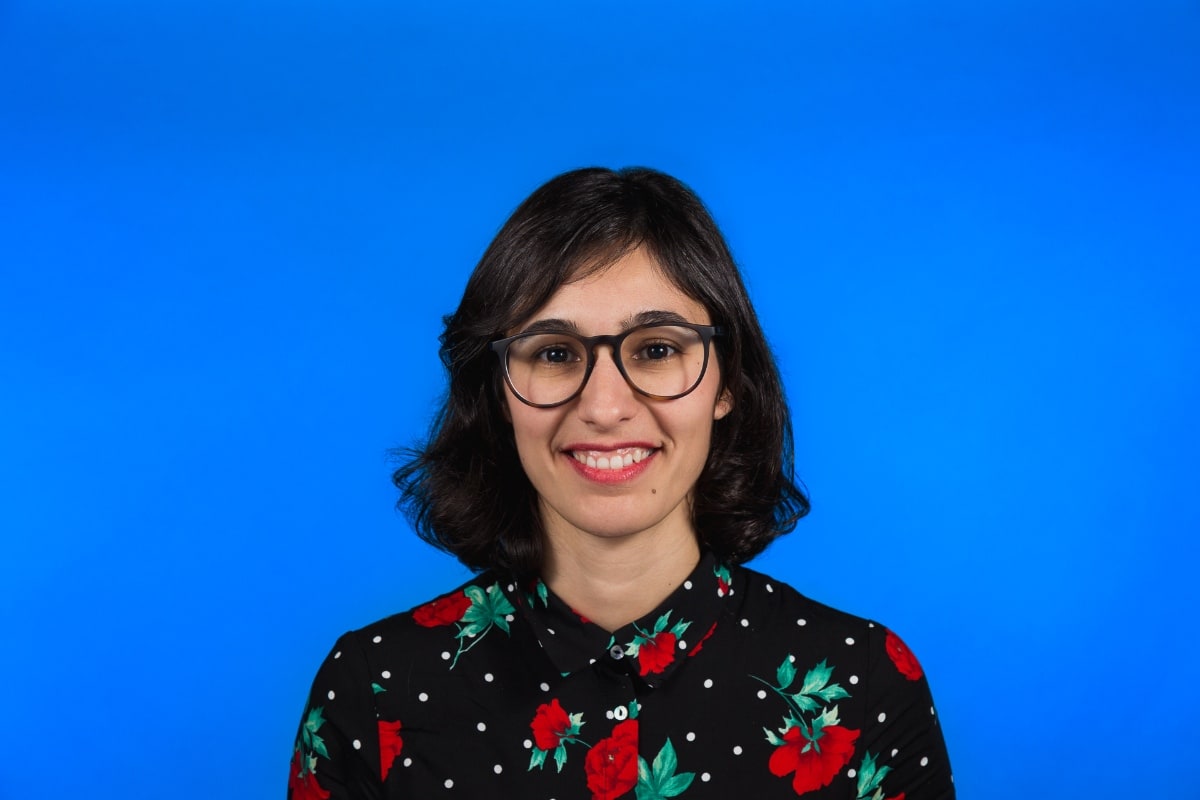 Susana Vázquez
Mgr, Product Design at Liferay
Susana is a Product Design Manager. Since she joined Liferay in 2017, she has worked in several teams, including Lexicon, the team in charge of the Design System and that ensures the cohesion of Liferay products or the Segmentation and Personalization Team, where she currently works.



David Arques
sr Software Engineer at Liferay
David is a software engineer with more than 10 years of experience specialized in Back-End within the Java ecosystem. In March 2018 he joined Liferay and has already had the opportunity to collaborate in some of Liferay's most innovative projects: Segmentation and Personalization, AB Testing, Content Performance, Content Dashboard and so on.

Petteri Karttunen
Sr Software Engineer at liferay
Petteri Karttunen joined Liferay in 2016 and is currently working as a Senior Software Engineer in the Search infrastructure team at Liferay. Before joining Liferay, he has been working as a full-stack Liferay developer and architect on academic, financial and public sectors.
Dennis Ju
Product Manager at Liferay
Dennis is the product manager for the Search Infrastructure product team. He began his Liferay journey in 2010 as a software engineer and later moved to product management in his pursuit of building great products that matter to people.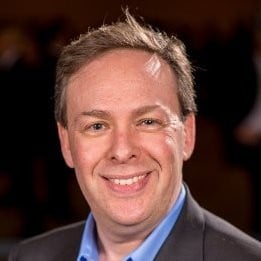 William Dunn
President, Dunn Solutions
As President of Dunn Solutions, Bill Dunn works with our clients to vision their digital transformation across all of their customer touchpoints. With over 30 years of experience in e-commerce, analytics, and business/IT alignment, Dunn takes a broader view of many verticals and identifies how best to apply the latest technologies to dramatically impact a business.
Sébastien Le Marchand
Freelance Technical Consultant, NYSIS
Sébastien has been working on Liferay projects for 13 years. He has acted on dozens of Liferay projects. He has assumed missions as diverse as: development, software design, technical expertise, support to development teams, training or performance optimization.
Andre Oliveira
Engineering Lead, Search at Liferay
André de Oliveira is a software architect at Liferay and leads the Search Engineering team. He's been a programmer for over 25 years, 19 of them as a Java developer, and 6 of them building Search solutions. He works from home so he can use 3 screens to code with Eclipse, Liferay, and Elasticsearch.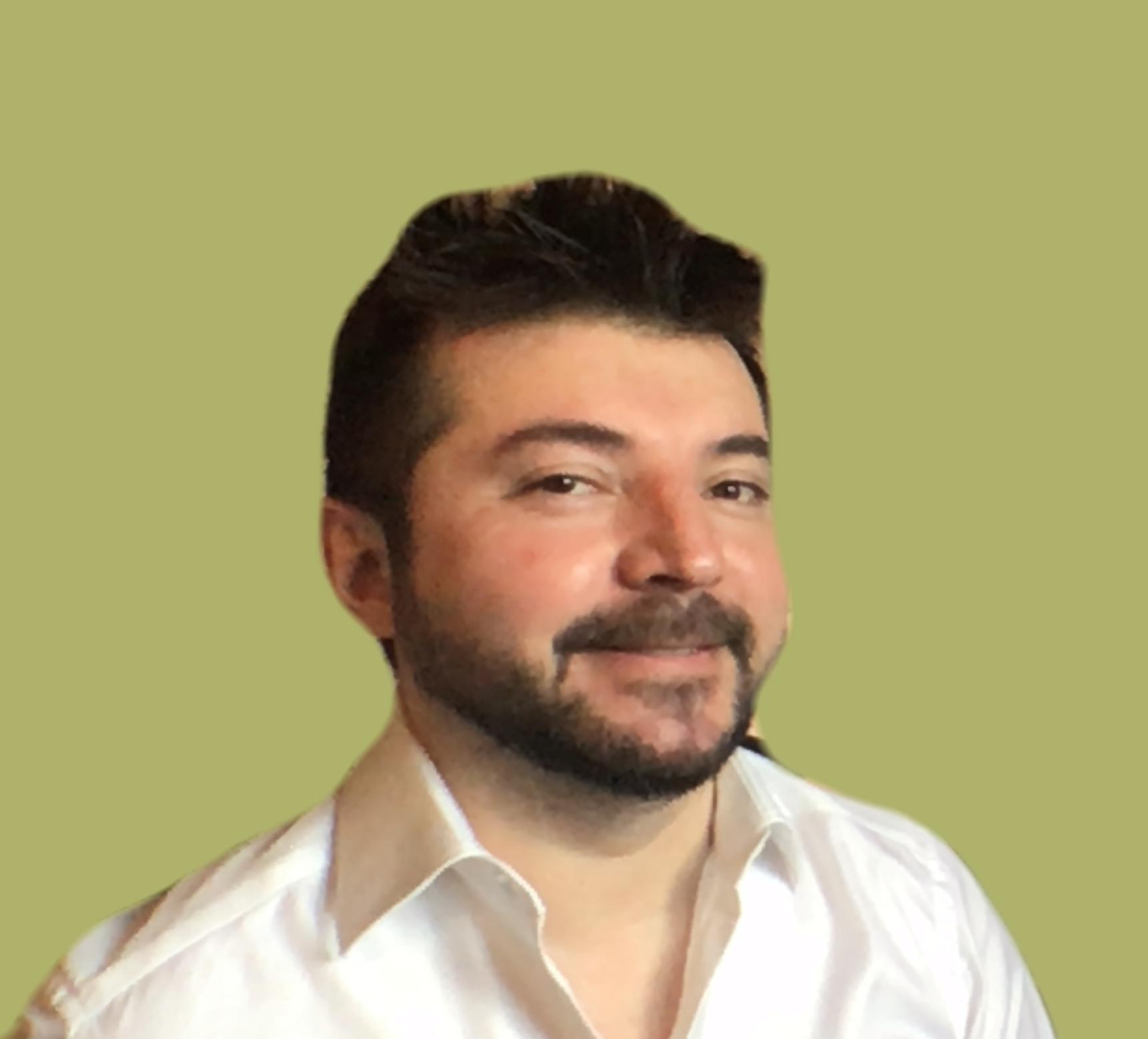 Riccardo Ferrari
Sr. Software Engineer at Liferay
Riccardo is a Sr. Software Engineer working for the Liferay Commerce team. With years of experience in managing and scaling large workloads in the cloud and his passion for AI technologies, he takes care of all the Liferay Commerce smart features.


Allan Revolorio
Liferay Developer, Firelay
Being a Liferay 7.2 certified developer and having over 5 years of experience with a combination of Liferay 6 and Liferay 7, Allan is a seasoned Liferay consultant. Allan was born and raised in Guatemala and moved to the Netherlands in 2018 to work at Firelay. Allan loves to code, but only while listening to metal music.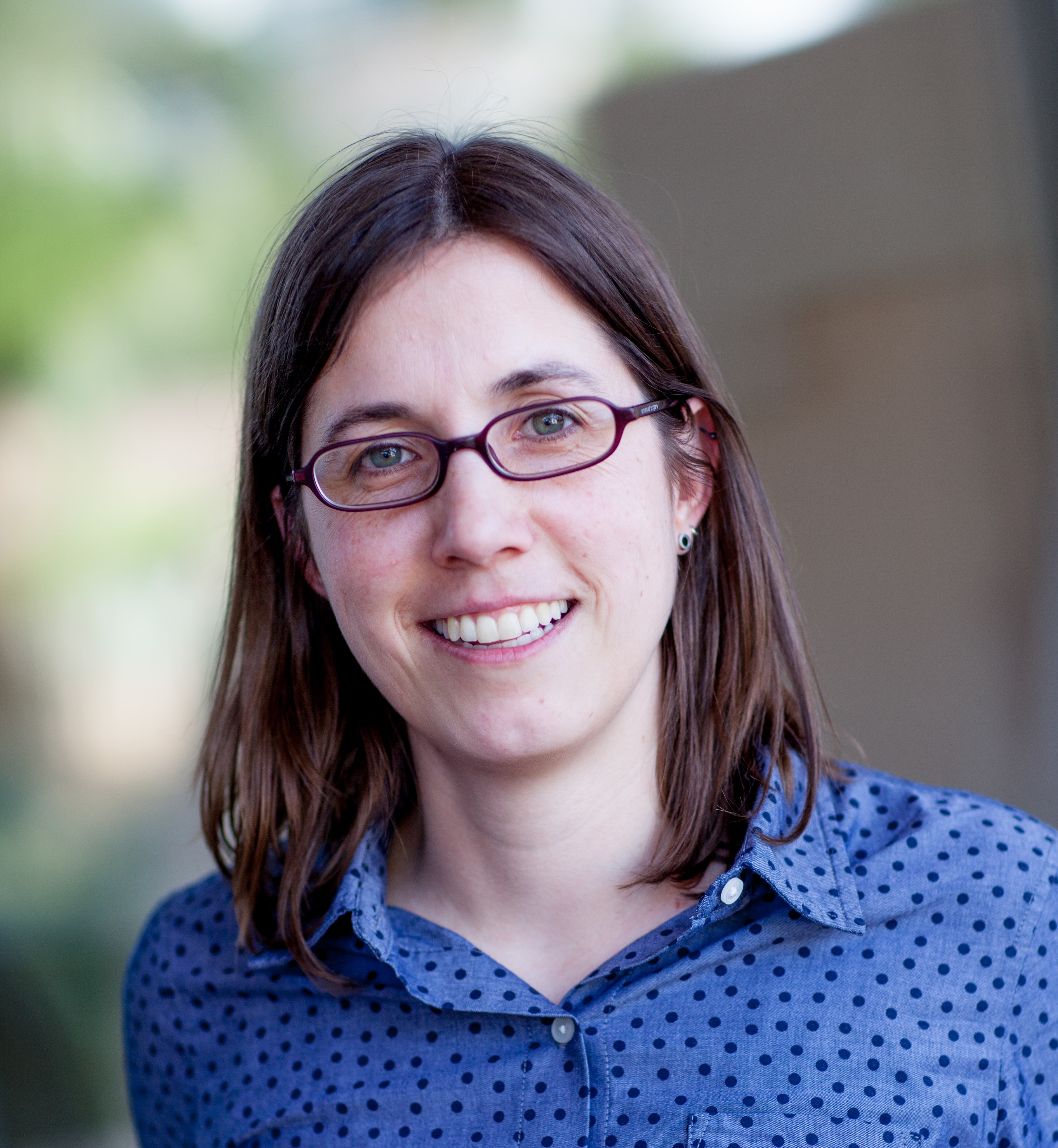 Patricia Hevia
Software Engineer & Certified Liferay Developer, Mimacom
Patricia Hevia, Liferay-expert with more than 10 years of experience in the sector works as a Software Engineer and Certified Liferay Developer at mimacom. As experienced developer and Trainer, Patricia has participated as a speaker at numerous events, conferences and meetups.

Jose María Muñoz
Sr Sales Engineer at Liferay
José María currently works as a Senior Sales Engineer at Liferay, although he has previously enjoyed a few years working in the Liferay Support Team. A Computer Engineer from the University Autónoma de Madrid, he has been able to develop his professional career both in the world of middleware (TIBCO) and in web development (J2EE), among others.
Ilyian Peychev
Dir, Engineering, Cloud at liferay
Head of Engineering at Liferay Cloud Inc. 20+ years of experience. Interested in Kubernetes, JavaScript, Networking, Algorithms. Creator of several Open Source projects. Performance obsessed.





Javier de Arcos
Sr Software Engineer at liferay
Javier is Senior Software Engineer at Liferay in the Headless team. Living between APIs for more than a year, he is trying to mediate between the Frontend and Backend worlds. Passionate about developing solutions for the real world, he is always learning how to find the best way to develop valuable high quality software and loves to share it and debate about it with his teammates.

Luis Miguel Barcos
Software Engineer at Liferay
Luismi have collaborated in different areas inside of Liferay. He started working first with the Mobile team and then with the Frontend Infrastructure team to settle down in Global Services. Nowadays, is a member of the Headless Team, where he works on the new Liferay APIs and develops applications that consume the APIs.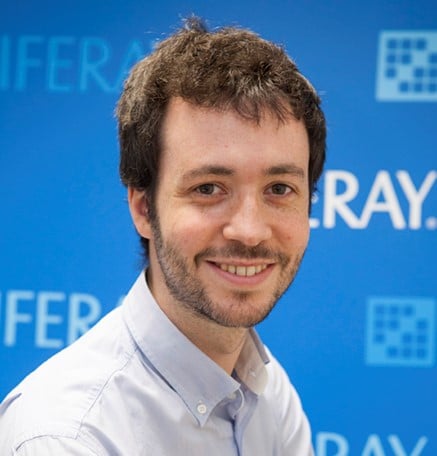 Alberto Chaparro
Technical Support Manager & Upgrade SME at liferay
Alberto joined Liferay as Technical Support Engineer in 2011. He currently leads the Liferay Upgrade Team handling both, the Support and the Development side which results in defining and implementing every new feature putting customer needs first. Alberto holds a bachelor's degree in Computer Science from Carlos III University in Madrid.
Sam Ziemer
Software Engr, Tech Supp at Liferay
Sam is a Technical Support Engineer who joined Liferay in 2014. He has been delivering solutions for customer issues spanning all components of Liferay. He currently focuses on helping clients to have a successful upgrade while also developing new features to make the upgrade process to satisfy the needs of customers. Sam has a bachelor's degree in Computer Science from Southern Oregon University.

Carlos Lancha
Frontend Engineer at Liferay
Carlos has been working as a Frontend Engineer at Liferay for about 6 years, most of them as part of the Frontend Infrastructure Team, where he's helping to make other developers working happier with Liferay portal and helping with Clay and React integration.




Marko Čikoš
Sr. Frontend Engineer at Liferay
Marko is a Senior Frontend Engineer, working at Liferay for more than 7 years. In this time, he had the privilege to contribute to Liferay Connected Services and Frontend Infrastructure teams. He has 12 years of experience in the field, with a master's degree in Computer Science.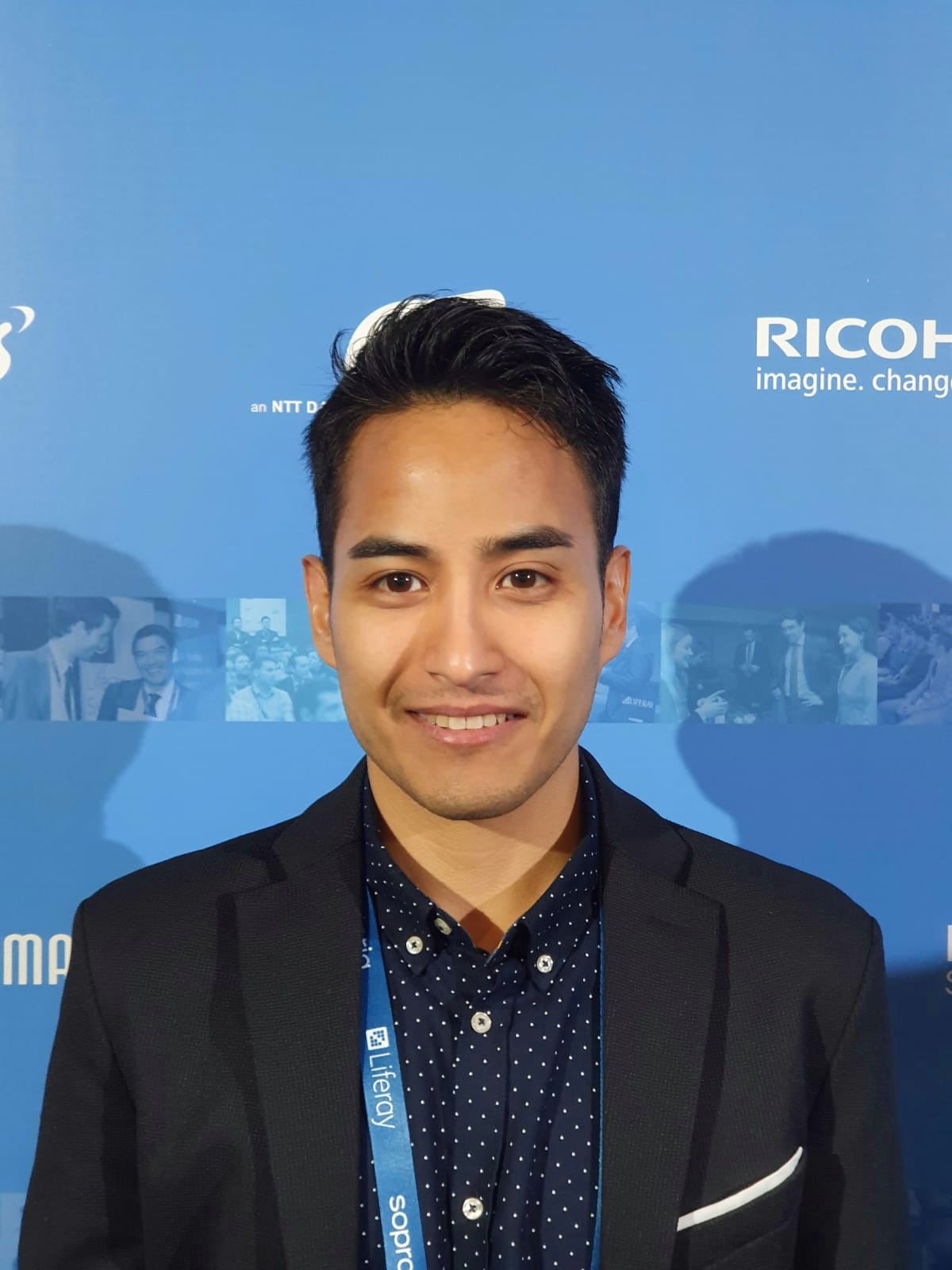 Eduardo Allegrini
Frontend Engineer at Liferay
Eduardo is Frontend (UX) Engineer at Liferay with more than 8 years of experience in his field. CSS Expert and member of the Frontend Infrastructure Team. He works on different tasks, from Documentation to React Component Development but his favorite pastime is definitely New Tools Exploration. He's got his hands into the Latest Technologies so, don't be afraid to ask!
Igor Beslic
Software Architect at Liferay
After graduation in CS in Zagreb University I started as OS400 system RPG ILE programmer. Later continued carrier as Java Developer for financial industry where I had met Liferay Portal. 2011 I approached to Liferay and still work here as part of Liferay Commerce with role of team lead of data integration team.


Pablo Molina
Sr Software Engineer at Liferay
Pablo joined Liferay in 2017 and has been working in the Modern Site Building project since [System Settings > Web Content > Users > Pablo Molina > Collaborate in MSB, check true]. He loves programming with any language, and adores moving blocks one pixel to the left, one pixel to the right. Sometimes he tries to collaborate writing some Java code, so please expect things to get broken.
Jürgen Kappler
Software Engineer at Liferay
Jürgen joined Liferay in 2015 where he has collaborated with several teams during these past years. He's currently part of the Web Experience Management Team and works mostly in the Modern Site Building project.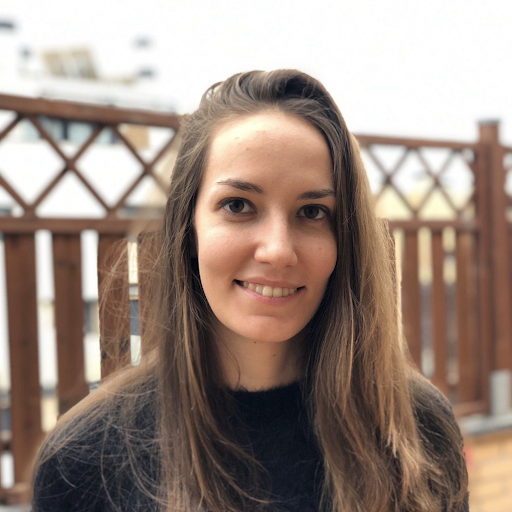 Verónica González
Frontend Engineer at Liferay
Veronica joined Liferay a year ago as a frontend engineer. She is passionate about traveling, puzzles and enjoying a sunny day on her motorcycle. She does not hesitate when she has to face new technologies and new challenges.


Javier Gamarra
Team Lead at Liferay
Javier is Senior Software Engineer at Liferay in the Headless team. Living between APIs for more than a year, he is trying to mediate between the Frontend and Backend worlds. Passionate about developing solutions for the real world, he is always learning how to find the best way to develop valuable high quality software and loves to share it and debate about it with his teammates.



Ibai Ruiz
Sr Solution Architect at Liferay
Ibai joined Liferay as a consultant in 2017, having joined the Liferay Cloud team in 2020 as a Solution Architect for the EMEA region, and his duties include helping the customers get to know the product during the sales process with a deep knowledge of the product and its associated technologies. He's worked in software development since 2003, being involved in all kinds of roles: from Programmer to Architect or Technical lead. Passionate about technology, automation and software quality, won't stop until Jenkins makes dinner.
Filipe Afonso
Lead Consultant at Liferay
Filipe Afonso is a Lead Consultant for Liferay International. He's a member of the Global Services team, which is responsible for Liferay consulting services across Europe. With 10+ years of experience with web applications over Java stacks, Filipe is currently involved with the planning, designing, building, tuning and delivery of innovative and out of the box solutions for their customers, ensuring a great and smooth experience with Liferay products.


Victor Valle
Sr Product Design Manager, EMEA at Liferay
Víctor is a Sr Product Design Manager at Liferay in Spain. Throughout the past 5 years, Víctor has been working in Lexicon and different design initiatives and applications for Liferay DXP.



Jonathan Lee
Product Manager at Liferay
Jonathan is a Product Manager and has been with Liferay since 2010. Although he started out as a Software Engineer, Jonathan enjoyed interacting with business users and working on feature requirements for various products in Liferay. Jonathan eventually joined the product management team in 2016 and is now in charge of products such as Liferay Analytics Cloud.
Ryan Connolly
Principal Designer at Liferay
Ryan Connolly is the Principal Designer at Liferay responsible for product design direction in Liferay DXP and creative direction for marketing design. Prior to joining Liferay in 2017, he worked for multiple design agencies in Chicago.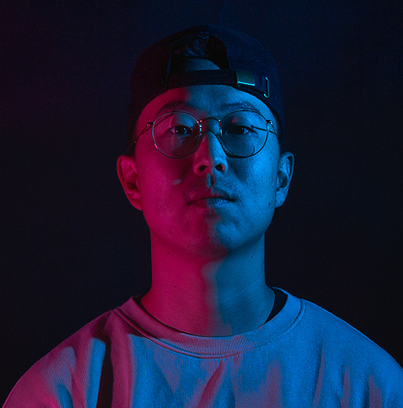 Chris Jeong
Sr. Product Designer at Liferay
Chris is the lead designer on Analytics Cloud. As a designer, he believes a well-designed product reaches beyond an interface to increase utility and drive user satisfaction. His goal is to design Analytics Cloud to be the best tool to help your Liferay implementation reach its full potential.


Gregory Amerson
Software Architect at Liferay
Greg Amerson leads the DevTools team at Liferay whose products for IDEs include Liferay Developer Studio and Liferay Intellij Plugin, along with CI/CD tooling called Liferay Workspace and Blade CLI tooling for CI/CD. Prior to Liferay, Greg was a Senior Developer for the MyEclipse Enterprise Workbench and the Lead Developer for the MyEclipse Blue Edition.
Allen Ziegenfus
Sr Software Engineer
started programming on an Apple ][ and has over 20 years experience delivering software solutions. Since 2016 he has helped develop, upgrade and maintain www.liferay.com




|
© 2020 Liferay Inc. All Rights Reserved
|