Our expert team provides custom, full- cycle solutions
Stay focused on your business and use our expertise to implement your digital transformation strategy.
Achieve Your Goals with Expert Collaboration
Mistakes made in strategy and early-stage solution implementation can increase the total cost of ownership exponentially and slow time to market. Our experts partner with you to align strategic and technical decisions throughout your digital transformation.
Consultants for every industry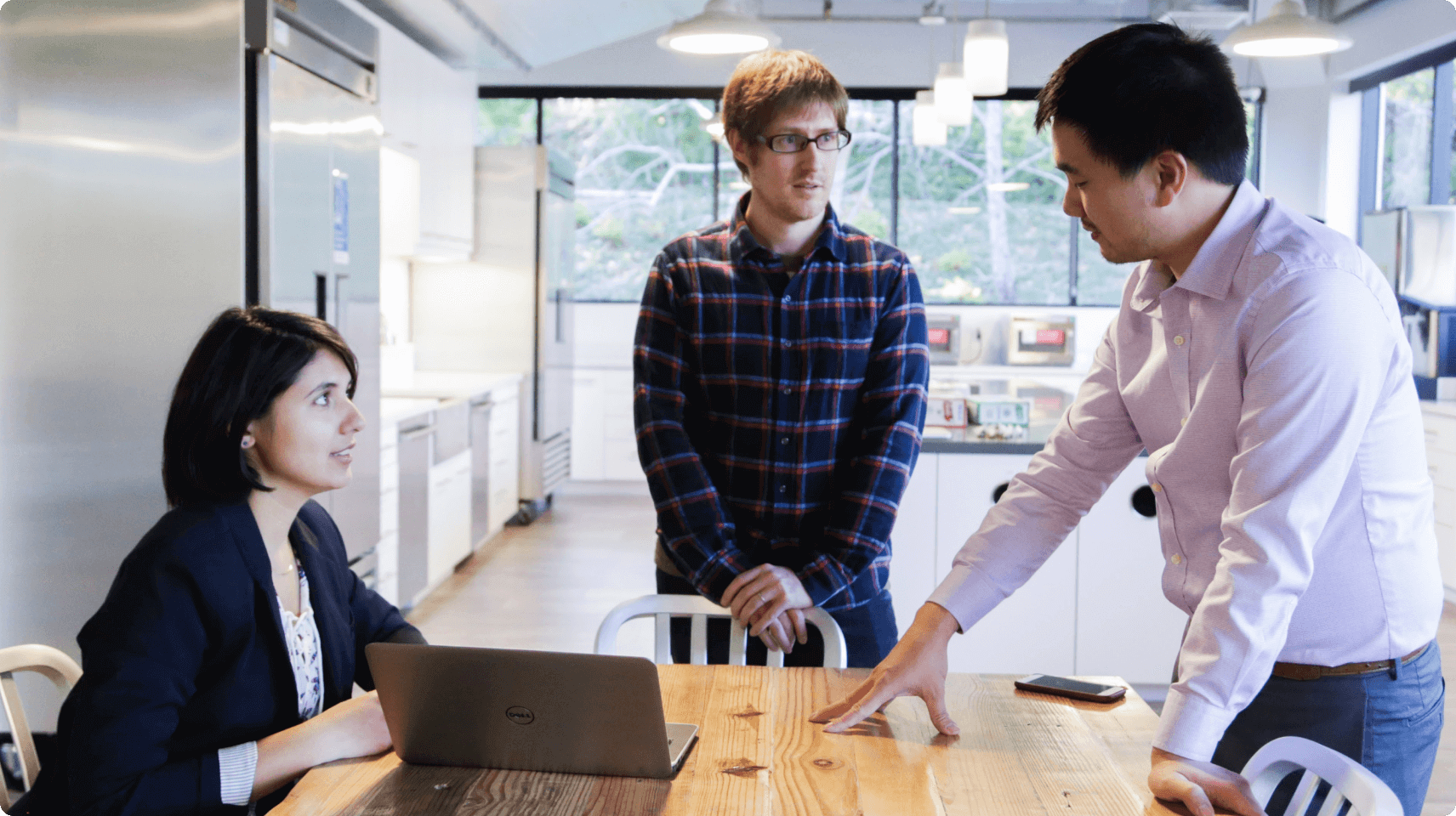 Deliver Exceptional Experiences, Every Time
Creating consistent and effective experiences across every digital touchpoint is difficult but critical for engagement. We help you get the most out of Liferay's extensive capabilities, ensuring your project reaches its full potential.
Design, development and a vendor relationships in one place
Reach users with the information they need, when and where they need it
Stand out from the competition
Solutions designed by experienced UX and UI designers
LIFERAY EXPERT DEVELOPMENT
Leverage Our Product Expertise
Customizing a product to fit your needs takes time. With extensive knowledge of Liferay's product functionality, the product roadmap and experienced resources at-hand, we deliver a faster time to value.
Faster time to value means a lower total cost of ownership
Take full advantage of product functionality
Performance enhancement and early risk detection
Direct line to Liferay Product Management, Engineering and Support
What To Expect When Partnering With Liferay Global Services
Global Services has a proven track record of delivering business value. Our experts are trained to quickly assess systems and detect risks to platform performance.
Lower Total Cost of Ownership
With extensive knowledge Liferay DXPs out-of-the-box functionality, the product roadmap and experienced resources at-hand, we deliver a faster time to value that reduces expensive customization.
Higher Quality of Deliverables
Our core product experts specialize in building best-in-class solutions. We've done it time and time again for leading companies in every industry vertical.
We have offices around the globe, throughout North and South America, APAC and the EU. We understand your regional concerns and can work on your hours.
Liferay's Consulting Services are helping us have a successful project on schedule and as budgeted.
CEO, ARANEA SOLUTIONS, INC.
Help Where You Need it Most
Not looking for full-cycle solutions?
Browse individual consultation & support packages
Crystalize a vision for digital transformation (or 'your project') by diving into business and technical requirements that deliver on engaging user journeys for your first release and beyond.
Understand the value in an upgrade and define the roadmap to get you to the latest version of our platform, increase value and reduce customization.
More Details
Start your project off on the right foot by pairing up with the experts who understand the existing platform and roadmap which will save you money today and in the future.
More Details
Make sure your solution is ready for launch. You benefit from a focused attention on performance and stability tuning with a path to mitigate and time to react.
More Details
Get help from experts in performance testing and tuning to develop a prescriptive roadmap that improves both performance and stability
More Details
The Architecture Review is for those who have begun their Liferay implementation and run into unexpected roadblocks. A Liferay expert will help you validate your design and project roadmap, setting you on a smoother path forward.
More Details
DXP Cloud Exclusive Package
All packages below are for Liferay DXP Cloud only.
Leverage our Liferay DXP Cloud platform sooner for your exiting DXP projects with a Migration Analysis. A Liferay expert will assess your existing infrastructure, and design a migration plan to get your DXP projects onto Liferay DXP Cloud.
Still on Liferay Portal 6.2? Consider our Upgrade & Migration Analysis to better understand the process?
Check out the details here.
More Details
Work with our experts to move your current Liferay implementation onto Liferay DXP Cloud. Simplify your infrastructure management with a full development pipeline, production autoscaling, monitoring, and more.
Kick Start Implementation
Rather have the experts jumpstart your Liferay DXP Cloud project? The Kick Start Implementation is designed to both start your project off on the right foot with a full solution assessment, but also setup and optimize your Liferay DXP Cloud platform, so your development team can stay focus on project development.
More Details
Keep your IT staff focused on strategic business initiatives, and off-load your Liferay DXP Cloud platform management to our team of experts. Whether it is upgrading DXP fix packs, or performing dynamic analysis, our team will keep your DXP Cloud project running smoothly.
Some packages may not be available in your region. Please check with a Liferay Sales Representative.
Support & Packages for Every Liferay Product
Digital Experience
Platform
Contact Our Team of Specialists
Let's talk about how we can create a personalized solution for your business needs.