Die Mitglieder-App im Grünen Netz fördert Zusammenarbeit und Austausch
BÜNDNIS 90/DIE GRÜNEN nutzen Liferay DXP für ihr Intranet mit über 110.000 Parteimitgliedern
Bei der Überarbeitung ihres Mitglieder-Intranets setzte die Partei BÜNDNIS 90/DIE GRÜNEN auf Liferay DXP – und damit auf eine digitale Plattform, die in der Breite der Partei existierende Beteiligungsmöglichkeiten stärkt und neue etabliert. Liferay konnte in engagierter Zusammenarbeit mit der Partei ein außergewöhnliches Open-Source-Intranet entwickeln und sich dabei gegen namhafte Konkurrenz durchsetzen.
Lesen Sie die Intranet-Erfolgsstory von BÜNDNIS 90/DIE GRÜNEN und erfahren Sie, wie mithilfe von Liferay DXP Informations- und Vernetzungsmöglichkeiten für alle Mitglieder geschaffen und eine breite Palette an digitalen Angeboten und Daten auf einer Plattform konsolidiert wurde. Oder schauen Sie sich das Video-Interview mit Thomas Künstler, Referent für Beteiligung und Digitales, BÜNDNIS 90/DIE GRÜNEN, an.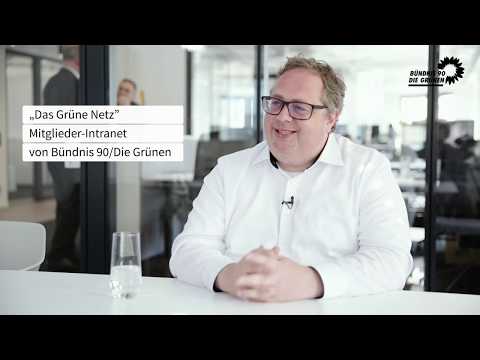 Case Study lesen
Having Trouble?
Oh no! Sorry about that. If you're running into issues, we suggest you try:
Disabling your pop-up blocker
Clearing your browser's cache
Disabling any plugins on your browser
Using an alternate browser
Updating your browser to the latest version
If you're still having trouble downloading, please reach out to us on our
Contact Us
page. Thank you!