CASE STUDY | 12 MINUTE READ
No Service like Self-Service
Telecom provider, O2 Slovakia, used Liferay to build a self-care portal to serve their fast-growing online user base.
90%
of transactions in self-service portal
Consolidating web presence into a single integration platform means better customer experience and easier management.
O2 Slovakia was able to bring all their systems, databases, and portal together with Liferay. This also allowed the company to scale more efficienly as their customer based grew over 300%.
Providing a self-service portal means customers can serve themselves more efficiently.
Now customers are able to manage their own services in an efficient and straightforward way. Customers serve themselves through the customer portal and through self-service screens in the shops, resulting in higher customer satisfaction and retention.
Allowing business users to update the site gives IT time to focus solely on development.
Liferay's content management system is easy for business users to use, which allows the IT team to concentrate thier efforts on development.
Since entering the highly saturated Slovak mobile telcom market in 2006, O2 Slovakia has been driven by two ideals: their company ethos of "Fair, Fans, Fun", and their long-term vision of "changing the way customers think about their mobile operator".

These two guiding values ultimately are what pushed the company to reengineer their online presence, a necessary change in order to provide the level of customer service that would distinguish them in the market.
For O2 Slovakia to execute this vision, they would need to:
Unite their web presence into a single integration framework, which their previous portal did not allow. Additionally, the business would need to figure out how to connect their databases and existing internal systems to their new solution.
Ensure customer adoption of new channels. O2 Slovakia understood that they could not force their customers to use a specific channel. Rather, the solution they provided needed to be simple and helpful so that it would become a natural part of any customer-facing process.
Scale to accomodate more customers. With big goals come big requirements. In order for O2 Slovakia to have an impact on the already packed telecom market, they would need to be able to invest in software that would be able to scale alongside the company's growth.
With Liferay, we have managed to achieve our long-term vision and change the way we serve our customers in shops and call centres forever, we became a truly online company.
After a rigorous proposal process, Liferay was chosen to launch the new customer portal called "My O2". Following the success of this self-service portal, or called self-care in the telecom industry, the company leveraged Liferay as their single customer-facing system, used by mobile customers and by employees in shops and call centers.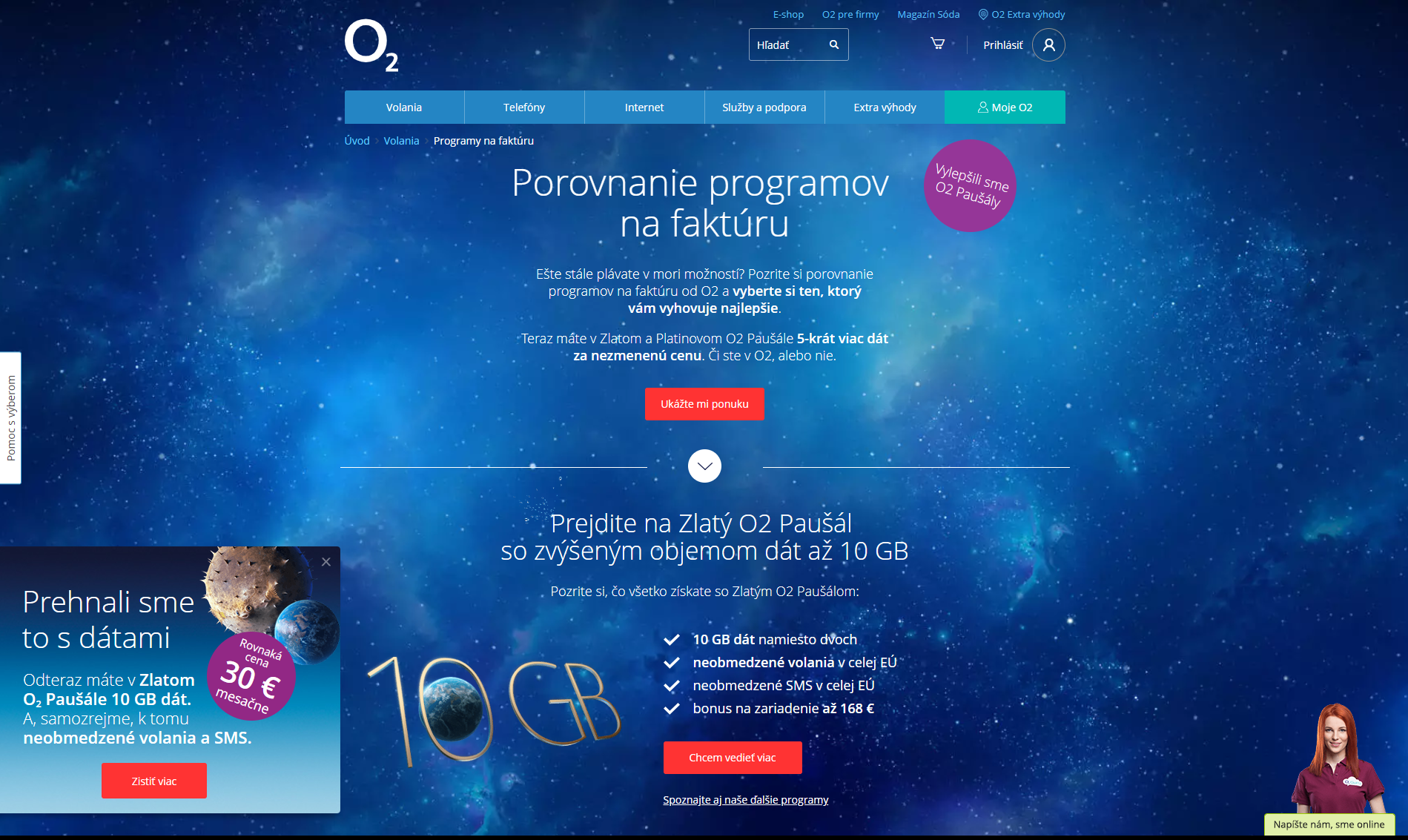 Both of the goals O2 Slovakia set for themselves were successfully accomplished using Liferay. They have been able to:
Consolidate web presence into a single integration platform. Liferay's robust integration capabilities made this transition simple. They were also able to deploy new functionalities while maintaining successful aspects of their previous portal, without needing to rebuild from scratch.
Deliver a preferred channel of communication. By cutting the need to call a representative, customers are able to resolve their own issues through the self-service customer portal or through self-service screens in the shops. According to the Head of Online Transformation, Radoslav Volný, the self-service portal is "our main CRM platform, over 90% of transactions even in physical shops are executed via this platform and not through our legacy CRM."
Scale to accomodate 2 million customers. - Liferay's scalable architecture meant that as O2's Slovakia's customer base grew from 0.5 million to 2 million, the self-service portal's functionalities also grew alongside the number of users. They were able to maintain the high level of customer experience and support to all customers.
"More of our core processes are handled within Liferay and our company is becoming more and more online," stated Volný, and is excited to leverage Liferay's continuous improvements and new features to continue to deliver more than what customers expect from their mobile operators.