A New Solution to Prepare for the Future
QAD is a leading provider of enterprise software and services designed for global manufacturing companies. Its IT group wanted to evolve its infrastructure to be an integrated platform that connected all of its sites, including a public website and an external user community. The IT group was faced with the challenge of meeting diverse site requirements from marketing, sales and engineering. They had experience in the past with using a combination of disparate solutions and knew that this time, they wanted a single solution to bring it all together.
The team made the decision to commit to an open source Java solution. After reviewing industry analyst recommendations, Liferay was chosen as the new platform. Liferay offered an IT infrastructure that would integrate QAD's intranet, public website and content management system.
"I liked the technical foundation," said Bob Ward, IT Engineer for QAD. "Liferay is easy to work with because it's familiar."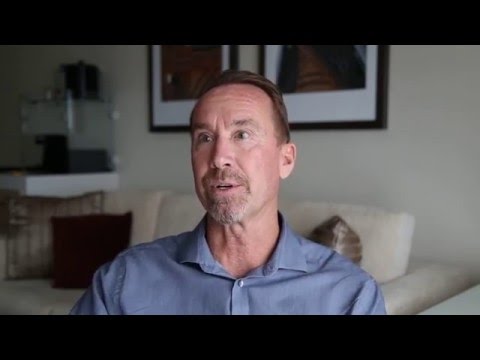 Tailored Solutions for the Entire Organization
The new solution wasn't just about choosing better software. Due to the changing nature of digital business, the IT team's role in the organization was evolving; more than managing technology, the team was tasked with understanding the needs of QAD's employees, customers and partners and providing tailored solutions to help them accomplish their goals.
They started with an online community forum and saw an immediate increase in participation from internal and external users. Encouraged by the successful launch, they expanded Liferay into QAD's public website and customer portal.
QAD's intranet had custom development requirements and aimed to provide employees with a one-stop location to find the tools and content required for their jobs. Using Liferay as an application platform, the IT team additionally built a utility site with 15 plugins which offer a wide range of features from application, system and network availability to room reservations and a request portal for employees that require new hardware or software.
Paving the Way to Greater Personalization
Six years after the switch, QAD continues to use Liferay. The platform consistently delivers a level of performance that meets QAD's high IT standards with a flexibility that allows the IT team to continue evolving each project, no matter what new requirements they meet.
Recently, the team implemented a strategy to provide greater personalization to their customers on support.qad.com. The goal was to provide a dashboard on the account home page that was tailored to each user's needs and preferences, based on the profile they created when they first made an account. Liferay's Audience Targeting module provided a good alternative to custom code, which would have been costly to maintain as the project evolved.
QAD created customer segments based on key attributes (job role, install type, etc.) and used Audience Targeting to vary displays for each group. On the front end, this means that the customer sees different sets of icons for common functions that they'll use. On the back end, the site is pulling customer data from multiple disparate sources. There are eight different dashboards that QAD manages, and the IT team is able to automatically set the default view to whatever seems most appropriate to each customer.
This method of personalization enabled rapid releases of new features and improved customer experience. QAD's future plans for audience targeting include aggregating more customer data for a 360 view of customers, improving messaging and communications, targeting content through personalized messages based on what is not included in customer profiles (e.g. "You haven't updated your profile in some time.") and hardening the infrastructure to grow capacity.
"The biggest reason to recommend Liferay is its ability to execute," Ward said. "At the end of the day, my career depends on IT performance." Liferay's solid technical foundation has helped QAD establish a platform that will evolve along with IT's role in the organization.
Case Study
Having Trouble?
Oh no! Sorry about that. If you're running into issues, we suggest you try:
Disabling your pop-up blocker
Clearing your browser's cache
Disabling any plugins on your browser
Using an alternate browser
Updating your browser to the latest version
If you're still having trouble downloading, please reach out to us on our
Contact Us
page. Thank you!