"Liferay's out-of-the-box capabilities provided nearly all the features required to support the city."
Corenell Lewis, Project Manager at SSAI for City of Burbank, California
Meet the rising expectations of citizens while supporting government digital transformation strategies
Agencies improve mission execution when they provide digital experiences that meet the expectations of their users. The Liferay platform provides agencies everything they will need to build solutions that offer the right information to the right person at the right time.
LIFERAY POWERS OVER 100 GOVERNMENT CUSTOMERS
47QTCA21A000R
Mar 31, 2021- Mar 30, 2026
GSA Multiple Award Schedule (MAS)
GS-35F-0119Y
Dec 20, 2011 - Dec 19, 2026
GSA Multiple Award Schedule Contract (MAS)
47QSWA18D008F
Aug 22, 2018 - Aug 21, 2023
NNG15SC03B/NNG15SC27B
May 01, 2015 - Apr 30, 2025
W52P1J-20-D-0042
Aug 31, 2020 - Aug 30, 2025
*Additional Option Years Available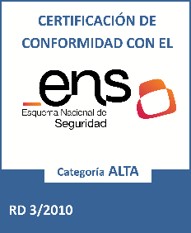 ENS-0375/23
Liferay Cloud services, both Liferay Experience Cloud Self Managed (PaaS) and Liferay Experience Cloud (SaaS), have been audited and found to comply with the requirements of Royal Decree 3/2010, of January 8, which regulates the National Security Scheme in the field of eGovernment, at its High level. You can
download the complete certificate here
.
Start Delivering Secure, Streamlined Citizen Experiences