Video Interview With BOSCH Manufacturing Expert Raghuram Joshi
Liferay had the remarkable opportunity to sit down with manufacturing expert Raghuram Joshi, Senior General Manager at Robert Bosch Engineering and Business Solutions, to speak about the industry's changing digital landscape.
During the interview, Raghuram emphasises that organizations need to enable their entire ecosystem if they want to remain competitive and keep up with the industry's progressing servitization.
View this video and read the accompanying in-depth interview "Manufacturing's Digital Awakening: How Digital Platforms Can Help To Enable Next-Gen Experiences" to learn more about how digital platforms like Liferay DXP support next-generation experiences for dealers, customers, employees and other business partners.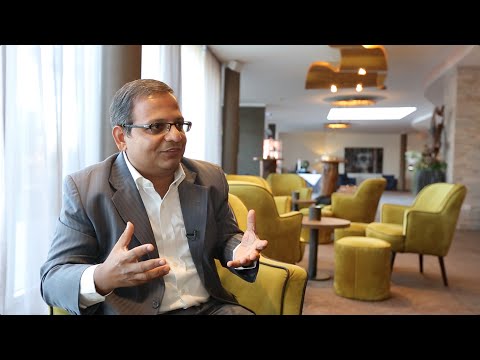 Having Trouble?
Oh no! Sorry about that. If you're running into issues, we suggest you try:
Disabling your pop-up blocker
Clearing your browser's cache
Disabling any plugins on your browser
Using an alternate browser
Updating your browser to the latest version
If you're still having trouble downloading, please reach out to us on our
Contact Us
page. Thank you!