Digital Insurance Solutions for Agents, Employees, and Policyholders
Building a value chain of customer-centered innovation for the modern insurer
Digital Insurance Solutions Necessary for Success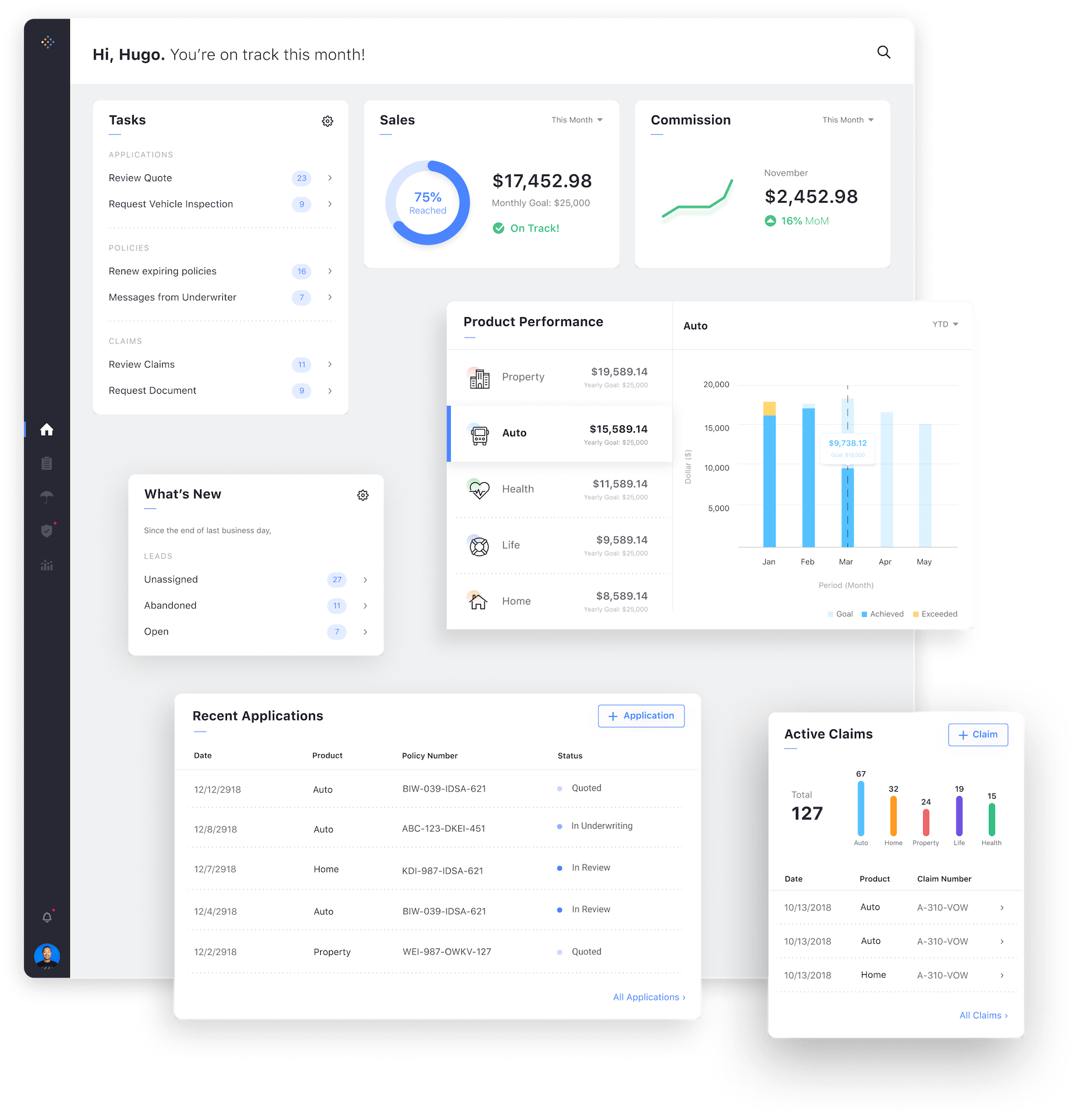 Liferay allowed us to roll out a modern, mobile-responsive portal for our personal and business policyholders. This is the first time we have been able to provide this information directly to policyholders, reducing costs, and calls to our support staff for information now provided online.
Put Customers, Agents, and Employees at the Center of the Experience
Insurers gain a competitive advantage with solutions that place customers, agents, and employees at the center of the experience. They depend on Liferay's solutions and expertise to accelerate the creation of these end-to-end digital solutions.
Serve the Digital Customer
Quickly create the streamlined and connected experiences modern policyholders want with Liferay. Expedite the creation and customization of an insured portal solution by leveraging pre-built capabilities and years of expertise with our Global Services team.
Deliver Omnichannel Experiences
Cut through the noise with engaging end-to-end digital experiences for both agents and policyholders. Easily connect every interaction across the entire user journey with multichannel support and headless capabilities.
Give employees the tools needed to serve customers effectively. Digital workplaces built on Liferay DXP enable teams to collaborate and perform their jobs effectively, increasing employee engagement, and satisfaction.
Deliver intuitive experiences that increase agent productivity and satisfaction. Jumpstart the creation of an agent portal solution by leveraging Liferay's Agent Portal Service Provider Package, then further tailor according to your needs with our Global Services team's years of expertise.
Stay ahead of changing risks and an evolving market with a flexible platform built to adapt for change. OpenAPI compliance and a wide range of development tools help accelerate future innovations and changing business models.
Overcome integration difficulties with a platform unparalleled for its interoperability and flexibility. Use Liferay to unite existing core insurance systems and technology to work alongside emerging InsurTech and future innovation.