Financial Services Client Portal
Quickly Transform and Personalize Your Client Experience
Catch up with new competitors and build a secure and engaging client portal that overcomes complexities.
59% of worldwide banking clients expect on-demand, anywhere, and anytime customer service

80%+ of financial customers demand seamless omnichannel experiences

51% of HNWIs say they are not satisfied with their firm's personalizatwith their firm's personalization offerings or digital interfaces.ion offerings or digital interfaces.
100% Increase in Sales Leads
BPER Banca used Liferay to quickly launch a more engaging and personalized
web experience for their customers.
Provide Excellent Service While Lowering Costs
The average self-service interaction costs 1% of a live channel interaction, which means that digital services benefit both you and your clients.
Allow customers to easily open new accounts or request loans digitally with streamlined business processes.
Equip clients with an effective knowledge base to put answers right at their fingertips.
Provide secure online access to sensitive documents such as contracts and statements.
Allow clients to update and manage their personal information independently.
Easily connect chatbots to your portal that can instantly answer simple questions.
Measure portal adoption and find areas for improvement with integrated analytics.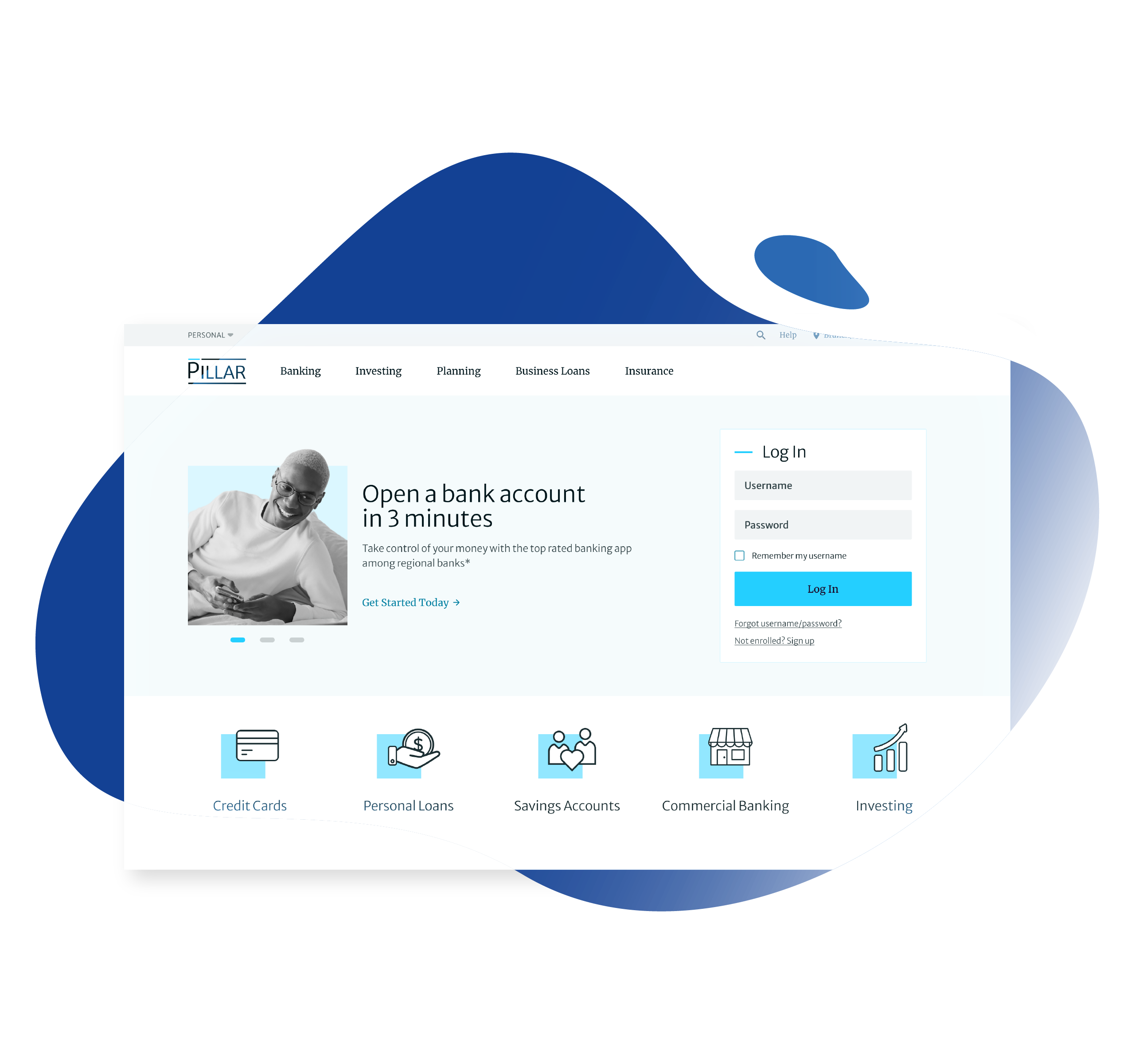 Drive Online Revenue with a Personalized Product and Service Portfolio
Increase user adoption and customer satisfaction with personalized experiences that allow your clients to find relevant information quickly.
Showcase your products and services online and help your visitors find relevant options faster with powerful search capabilities and personalized search results.
Easily segment your clients to recommend relevant products that anticipate their needs.
Support cross-selling initiatives of products and services across different lines of business.
Provide marketers with tools to create, manage, and personalize rich digital experiences without the help of IT teams.
Refine and optimize your client journeys using intelligent analytics and multivariate testing.
Consolidate disparate systems and data on a single platform to act on a complete picture of your clients.
Delight Clients with Seamless Omnichannel Experiences
Rely on best-in-class integration capabilities and allow your clients to move seamlessly between channels, providing them with consistent experiences throughout any touchpoint.
Provide responsive designs to work with browsers on all platforms from mobile to tablet to desktop.
Connect your customers' preferred channels, including mobile apps, chatbots, or kiosks, and distribute content from a single source.
Empower advisors with a 360° view of their clients to provide superior service.
Connect your legacy and disparate financial systems utilizing our robust integration capabilities to ensure consistency across the client journey.
See how Liferay Can Help You to Transform Your Client Journey on a Single Platform.