Digitale Kirche am Puls der Zeit: Neue Intranet-Plattform der Evangelischen Kirche von Westfalen vereinfacht Zusammenarbeit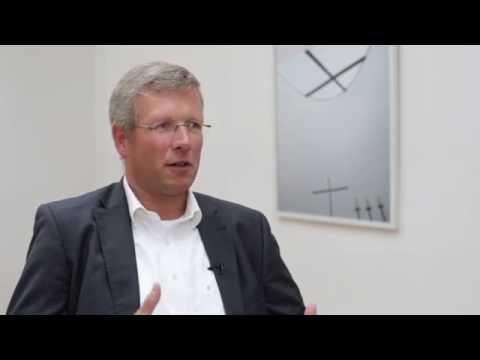 Intranet-Plattform der Evangelischen Kirche von Westfalen vereinfacht Zusammenarbeit
Die evangelische Kirche Westfalen nutzt Liferay als Basis für ihr kirchliches Intranet. Wichtige Entscheidungsfaktoren waren die Funktionen, die bereits zu 80% "out of the box" in Liferay bereit standen, der modulare Aufbau des Systems und die Skalierbarkeit der Lösung, da man das Intranet für bis zu 120.000 Anwender verfügbar machen möchte. Die Lösung unterstützt damit die Aufgaben der Kirche in Westfalen.
Schnelle und einfache Zusammenarbeit
Mit dem Intranet-Portal KiWi der Evangelischen Kirche von Westfalen können alle Mitarbeiter in den Kirchengemeinden, Kirchenkreisen und auf landeskirchlicher Ebene alltäglich einfacher zusammen. Sie bearbeiten gemeinsam mit anderen Dokumente und geben diese frei. Das Kalendermodul ermöglicht es perspektivisch, Veranstaltungen und Ressourcen wie Räumlichkeiten, technisches Equipment oder Mobiliar termingebunden abzustimmen und zu verwalten – unabhängig davon, ob Mitarbeiter an ihrem PC sitzen oder mit ihrem mobilen Gerät auf das Portal zugreifen. Die neue Online-Plattform vereinfacht die Zusammenarbeit aller Mitarbeitenden in den Kirchengemeinden, Kirchenkreisen und auf landeskirchlicher Ebene in Westfalen deutlich.
Having Trouble?
Oh no! Sorry about that. If you're running into issues, we suggest you try:
Disabling your pop-up blocker
Clearing your browser's cache
Disabling any plugins on your browser
Using an alternate browser
Updating your browser to the latest version
If you're still having trouble downloading, please reach out to us on our
Contact Us
page. Thank you!